By
Phil
- 3 August 2020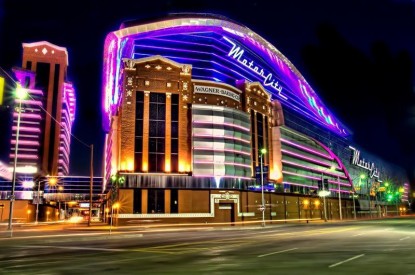 Michigan Governor Gretchen Whitmer has signed Executive Order 2020-160 and Executive Order 2020-161, amending Michigan's Safe Start Order and issuing revised workplace safeguards, allowing Detroit's three casinos to open on August 5.
Capacity will be limited to 15 per cent. Casinos must also, among other things, conduct a daily entry screening protocol for customers and employees, temperature screening. Customers must wear a face covering, except while eating or drinking or for identification purposes.
Indoor gatherings have been limited to 10 people and bars will be closed for indoor service across the state, including in Regions 6 and 8.
"As we see COVID-19 cases continue to rise, Michiganders cannot afford to drop our guard. We must take every step possible to save lives, protect the brave men and women on the front lines, and avoid overwhelming our healthcare system while we continue to combat COVID-19," said Governor Whitmer. "After seeing a resurgence in cases connected to social gatherings across the state, we must further limit gatherings for the health of our community and economy. By taking these strong actions, we will be better positioned to get our children back into classrooms and avoid a potentially devastating second wave. Casinos have been operating safely across most of the country and in tribal areas in Michigan and should be able to do so in the Detroit region as well."
Executive Order 2020-160 also orders that bars in every region, including those in regions 6 and 8, must close for indoor service if they earn more than 70% of their gross receipts from sales of alcoholic beverages.
MotorCity said it will close down every other slot machine, remove seating at game tables, and frequently clean and disinfect.
Bruce Dall, President for MotorCity Casino Hotel, said: "This decision allows us to bring back many employees, providing critical employment and health benefits," Dall said. "We look forward to safely welcoming our staff and guests back to MotorCity Casino."
According to Mayor Mike Duggan, the closure of Detroit casinos is costing the city about $600,000 in revenue per day. Revenue for the first half of the year to the end of June for MGM Grand, MotorCity and Greektown came in at $299.2m a fall of 59.3 per cent from the $735.4m recorded for the first half of 2019.