By
Phil
- 31 October 2019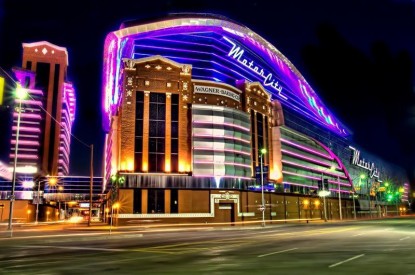 Michigan's House of Representatives have approved sports betting laws that will allow casinos in the state to offer land-based and online betting options.
The Lawful Sports Betting Act was approved by a vote of 63 to 45 despite concerns from Governor Gretchen Whitmer that sports betting would take money away from the state's online lottery.
Tax would be set at 8.75 per cent much less than a 19 per cent tax paid by Detroit's three casinos. Online gaming will be taxed using a tiered system with tax as low as four per cent for some Native American tribal casinos but as high as 26.25 per cent for the three Detroit casinos.
One of the more stand-out points in the potential legislation is the mandate for sports betting companies to pay for in-game betting data sanctioned by professional sports leagues.
Such a clause was demanded from the onset of the post PASPE era by the sports leagues but rejected out of hand by the first dozen states allowing sports betting. It was however included in more recently passed laws in Tennessee and Illinois.
Republican Rebekah Warren said: "We're getting ever so much closer to having a package of bills that meet all of those objectives: can get the majority vote that's needed, the super majority vote when it's needed and get the administration to sign off with Gov. Whitmer's signature. Unfortunately, there are a couple of pieces of this package that are not quite ready yet."
Republican Brandt Iden highlighted the companies that have so far expressed an interest in the future sports betting market pointing to DraftKings, FanDuel, MGM, iDEA Growth, Lake Superior Chippewa, Huron Band of Potawatomi, Greektown Casino, Motor City Casino, NBA, MLB, PGA Tour and the Detroit Pistons.
"We obviously know other states are ahead of us as it related to this issue. Indiana and Illinois have already moved forward. Ohio is quickly on our heels," he said. We've been working on this for 10 months and time and again we've offered the governor an opportunity to provide feedback and she told us she was too busy to engage with us. We had the votes today and we wanted to move the package forward. And you know what they say in the old adage, 'The House always win."
"More than a dozen states, including some of our neighbours in the Midwest, have already legalized sports betting and have reaped the benefits," said Rep. Michael Webber, R-Rochester Hills. "If Michigan follows suit, we could generate another revenue source for vital public services and improving our school systems."
The biggest stumbling block to sports betting's eventual approval is likely to be Governor Gretchen Whitmer.
She fears that the new market will see less spend on the state lottery resulting in less support for the School Aid Fund.
Tiffany Brown, spokeswoman for Whitmer, said: "We continue to have revenue concerns regarding the bills' negative impacts on the School Aid Fund. The administration has taken every meeting we've been invited to regarding this legislation and will continue to work closely with the bill sponsor, tribal leadership and stakeholders to attempt to address our concerns."
The bill now moves to the Senate for consideration. Mr. Iden is hopeful that the governor will now pass the legislation. "This is new revenue to the state of Michigan," he said. "The argument that some have made, and I do not agree with it, is this will pull from I-lottery, this will not pull money from I-lottery at the end of the day. We haven't seen that in Pennsylvania or New Jersey."