By
Phil
- 7 September 2021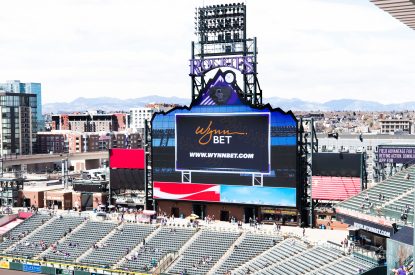 In the slowest month of the year for sports betting, Colorado had a decent July, driven by the fact Coors Field played host to the MLB All Star game. That helped draw thousands of fans to Denver and new potential customers to sports betting apps.
There was also the NBA Finals and the first week of the Summer Olympics in Tokyo. Add all up and the online and retail and sportsbooks in Colorado accepted $181.3 million in wagers in July, according to sports betting numbers released by the Colorado Division of Gaming.
After the third-best gross gaming revenue month in the market's history in June with $19.7m, July remained strong with $15.7m. That is still a 21% decrease from June. The net betting proceeds also dropped from the $11.7m in June. For July, that number was $9.6m. After the state collected $1.2m in taxes in June, the second-highest ever for the state, that number dipped in July. The state collected $999,110 in taxes for the month, which is still better than the $635,641 in state taxes for May.
Sports bettors in Colorado continue to place wagers online. In July, $179.1m of the total handle came from online wagers. Only $2.2 million came from retail sportsbooks.
July sports betting in Colorado also helped the market hit some significant all-time revenue numbers with $2,984,705,766 in total sports betting handle and $197,897,788 in gross gaming revenue.
For the first time in six months, NBA betting in Colorado wasn't at the top of the list of sports to bet on. MLB betting took over as the most wagered in the state. As noted earlier, that was aided by the All-Star Game. The NBA still came in at No. 2, followed by soccer betting, tennis betting and, of course, table tennis betting.