By
Phil
- 10 December 2014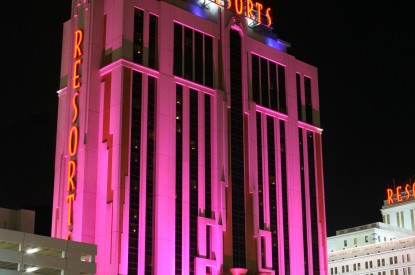 Resorts Casino Hotel, the first casino to open in Atlantic City and a property managed by Mohegan Gaming Advisors, has announced a $9.4m multi-faceted expansion of its convention space that will bring an additional 12,000 sq. ft. of event space, including 11 new conference rooms.
This expansion is part of the hotel's long-term property reinvestment plan, following the recent $35m Jimmy Buffet-themed Margaritaville and nearly $70m expansion and renovation of Resorts under Morris Bailey's ownership.
"This conference center expansion is the latest example of the company's reinvestment in the property and Atlantic City as a whole as we continue to strategize ways to revive and turnaround this market," said Morris Bailey, Owner of Resorts. "From the growing demand for additional conference space from a new niche audience to the increasing popularity of Margaritaville, Resorts is showing a positive return on investment as a successful destination location on the East Coast."
Construction is scheduled to begin in the first quarter of 2015 and slated to be completed in the summer of 2015 with18 meeting rooms, three ballrooms and a multi-purpose showroom on one floor which provides easy access and customer convenience for the convention and trade show business. Additionally, the expansion project will include hotel bathroom renovations in the Ocean Tower.
"This expansion plan furthers the repositioning of Resorts as the company continues to make smart investments that will transform the property into a more vibrant, profitable destination with offerings beyond casino gambling," said Mark Giannantonio, president and CEO of Resorts Casino Hotel. "As the only Casino Hotel in Atlantic City that boasts a dramatic floor to ceiling ocean view ballroom and Landshark Bar & Grill, a year-round beach event facility, we've already seen success in our meetings and convention business, with bookings up 46 percent over 2013. We're thrilled to leverage that success and build upon it with this expansion."