By
Phil
- 30 November 2022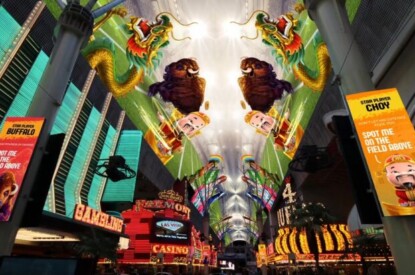 Nevada's Downtown casinos had their best ever month revenue-wise in October helping the State to its 20th consecutive month of generating more than $1bn.
State-wide, revenues came in at $1.28bn in October, up 4.8 per cent year-on-year and up 25.3 per cent from October 2019. Downtown's GGR surged by 19 per cent to a record $90.4m, surpassing its previous best of $86.4m, generated in March. Downtown Las Vegas has seen an increase of 6.1 per cent for the year so far.
The 10 months of 2022 so far has seen GGR up 12.3 per cent over 2021, with only North Lake Tahoe showing a decline.
The Las Vegas Strip plateaued with a 0.52 per cent increase at $705.8m, an impressive 31 per cent higher than October 2019.
Across Nevada, tables generated $403.4m a fall of 6.4 per cent with baccarat falling 28.1 per cent to $66.4m. Slots increased 11 per cent to $877.3m whilst sports betting was up 17.7 per cent to $56.9m.
Michael Lawton, Senior Economic Analyst for the Control Board, said: "The Las Vegas Strip was flat due to game and table win decreasing primarily due to lower baccarat win totals as a result of lower volumes and hold. Additionally, poker was down significantly due to the World Series of Poker being held last October compared to June and July this year."
"The Strip continued to benefit from another incredibly strong sports and entertainment calendar, which included concerts, residencies and three high-profile sporting events," Lawton said.