By
Phil
- 2 December 2015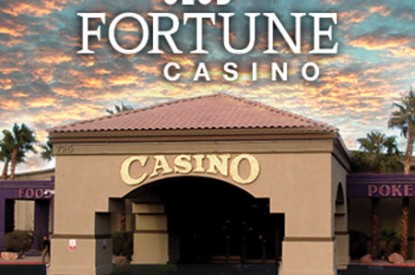 Nevada Gold & Casinos has completed the purchase of Club Fortune Casino in Henderson, Nevada for US$14.1m and 1.2m common shares.
Club Fortune Casino includes a 35,000 square foot building and 8 acres of land. The casino features approximately 25,000 square feet and includes 541 slot machines, 7 table games, a poker room, and a sports book.
Michael Shaunnessy, President and CEO, said: "The addition of Club Fortune to our portfolio is consistent with our strategy to enhance shareholder value by pursuing strategically attractive acquisitions. We are very excited to welcome the Club Fortune employees to the Nevada Gold & Casinos family and to establish an operating presence in the Nevada market. The transaction is immediately accretive to our free cash flow and strengthens and diversifies our portfolio."
"As one of the largest shareholders of Nevada Gold & Casinos, I look forward to the successful integration of Club Fortune as well as the continued growth and success of the combined company," said Carl Guidici.