By
Phil
- 30 April 2021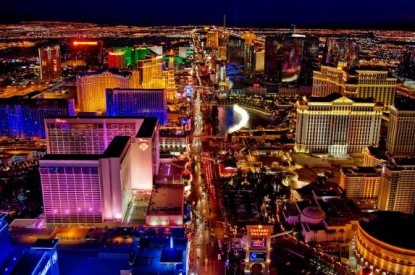 Nevada's casino revenues bounced back to over $1bn in March as a 'perfect storm' painted a better than expected picture of business during this stage of the pandemic.
The huge swing was up 72 per cent from March 2020 and up from the $772m recorded a month earlier in February 2021 and included the second ever highest slot revenue at $772m.
Michael Lawton, Senior Nevada Gaming Control Board Analyst described it as the 'perfect storm for gaming activity in Nevada.'
He said: "I don't believe anyone imagined this level of gaming win. Demand was obviously a driver, in addition to capacity being increased to 50 per cent on March 15 and the NCAA basketball tournament being played, after last year's cancellation."
He added that leisure spend as a whole were up after amounts of up to $1,400 were paid to most Americans under the $1.9tn federal coronavirus relief measure. House winnings reported by Las Vegas Strip properties topped $501m in March, up almost 44 per cent from about $348m in February. Revenue on the Las Vegas Strip came in at $501m in March, marking a 67 per cent increase from 2020 with all-time records for casino winnings in downtown Las Vegas, the Boulder Highway area, the rest of Clark County surrounding Las Vegas, Elko County and the Carson City area.