By
Phil
- 22 March 2020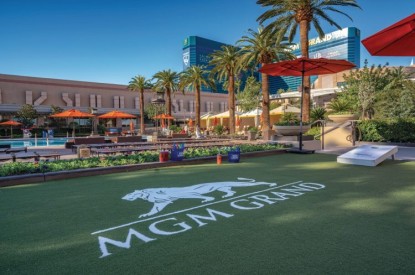 The Nevada Resort Association has asked the state's congressional delegation for 'immediate economic relief and recovery to the lifeblood of Nevada's economy' following the COVID-19 enforced month closure of all casinos by Governor Steve Sisolak.
The association said that if the unprecedented shutdown lasts between 30 to 90 days, the recovery will require between 12 and 18 months with the impact 'devastating' for the state's economy. At the request of the association, an economic research and analysis firm assessed the economic impact of COVID-19 on Nevada and determined that 320,000 employees relying on $1.3bn in wages and salary payments each month are at immediate risk.
"These numbers are nearly twice those reported during the Great Recession," Nevada Resort Association's President Virginia Valentine said. "The near-term impacts of COVID-19 are devastating, not only for the industry, but the state as a whole. This condition is not sustainable; and, should those efforts subside, Nevada could quickly see its unemployment rate increase above 30 per cent. This is an unprecedented economic situation that will have catastrophic financial ramifications for individuals, families, businesses and state and local budgets across the state."
"No other state in America depends on travel and tourism at the magnitude Nevada does. Nevada depends more on tourism than Alaska does on oil; Wyoming does on coal mining; or, New York City does on the financial sector. Las Vegas, the state's largest economic center, is more dependent on tourism than Detroit is on auto manufacturing; Seattle is on aerospace; or, Nashville is on music and entertainment.
"Each year, we welcome nearly 57m visitors from around the world. As the state's No. 1 industry, we are the largest employer, the largest taxpayer and the economic foundation the state thrives upon," she added.
"With each passing day Nevada's tourism-based economy is shuttered, the more difficult it is for Nevada to recover and for the state's largest employers to continue assisting their workers during these uncertain times," she added. "As you can see, unequivocally, Nevada is being hit hardest by the economic fallout caused by COVID-19, and we respectfully urge Congress to consider providing immediate economic relief and recovery to the lifeblood of Nevada's economy – the hospitality, tourism and meeting and convention industry and its vast workforce – for the security of Nevada families today and for the future."