By
Phil
- 2 March 2023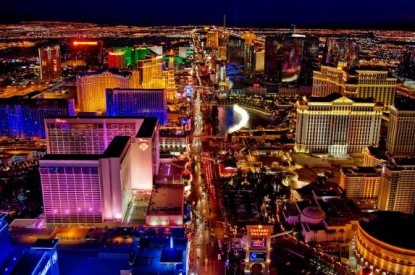 Records continue to be broken by Nevada's casinos, who following a record-breaking revenue year in 2022, have just generated the highest ever revenue for the month of January.
Statewide GGR came in at $1.27bn, marking an 18 percent increase from a year ago, leading to the 23rd consecutive month of $1bn plus revenues in Nevada.
Casinos on the Strip generated GGR of $713.2m, up 25.7 per cent from January last year, although that month saw reduced visitation due to the emergence of the Omicron strain. Revenue from baccarat on the Strip came in at was $89.9m, up 38.7 per cent from last year. Slot revenue on the Strip increased 24.1 per cent to $388.6m. Nevada's sportsbooks produced revenue of $50m, an increase of one per cent from a year ago despite betting being down by 15.6 per cent.
Nevada Control Board senior economic analyst Michael Lawton said: "January and February of 2022 represent the softest comparisons the Strip will be facing for the rest of the year. Trade shows returned to the Las Vegas Convention Center in January with much higher anticipated attendance this year compared to last year."
J.P. Morgan gaming analyst Joe Greff said Strip casino operators predicted strong January totals during "very upbeat commentary detailed on recent fourth-quarter earnings conference calls."
Off the Strip, revenues increased by 9.4 per cent in January with the locals markets generating $273.1m, up 15.2 per cent higher than a year ago.
Sparks saw an increase of 16.7 per cent to $14.2m due to the August opening of Legends Bay Casino. South Lake Tahoe casino revenue was up 1.8 percent to $17.4m. Washoe County was down 12.9 per cent to $64.7m, with Reno also down with a 19.3 per cent decline to $42.1m.
Visitation to Las Vegas in January was just under 3.3m with the Las Vegas Convention and Visitors Authority saying an increase of 32.3 per cent from January 2022, due to conventions such as CES, World of Concrete and the SHOT show.