By
Phil
- 5 June 2018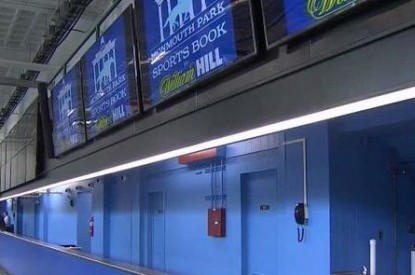 New Jersey is closing in on legalising sports betting with three state legislative committees approving a bill that would allow people 21 and over to place bets on sports games, both online and in person at New Jersey's casinos and racetracks.
The bill outlines an 8.5 per cent tax rate on the revenue from in-person betting at casinos and tracks with the tax for online bets set at 13 per cent. It will face final votes in the full state Senate and Assembly on Thursday. Following this, it will still need Governor Phil Murphy's signature before Atlantic City's casinos can start taking bets.
The bill does not though include any reference to the 'integrity fee' that sports associations wanted to pay for monitoring to prevent game-fixing.
The National Basketball Association, Major League Baseball and the Professional Golfers Association wanted to cream 0.25 per cent off the top of each bet to fund the 'tools' they need to protect their games.
Assemblyman Ralph Caputo said: "The tool you're looking for is money and that's not going to happen. You might as well face reality. You guys are in it for the money. You're not in it to protect anybody This is hypocrisy. Just a suggestion: You might want to issue a check for $9m to the state of New Jersey, just for good faith," he added, referencing the cost to taxpayers to overturn the PASPA ruling.
The legislation also excludes casinos whose owners have a stake in pro sports teams, which could see changes needed at Atlantic City casinos.
MGM, who owns Borgata, also owns the Las Vegas Aces of the WNBA whilst Golden Nugget owner Tilman Fertitta also owns the Houston Rockets.
Caesars' owners Apollo Global Management has a founder with shares in the New Jersey Devils and Philadelphia 76ers.
Hard Rock Hotel & Casino Atlantic City, scheduled to open at noon June 28, meanwhile has a stadium naming rights deal with the NFL and the Miami Dolphins.
Jim Allen, Hard Rock International chairman and CEO, said recently: "We have certain restrictions in our agreement in Hard Rock Stadium with the NFL, but we've reviewed those restrictions based upon our confidential agreements with the NFL and the ownership of the Miami Dolphins.But, yes, we do think that sports betting would be great and tremendous for New Jersey. And the Hard Rock brand anticipates participating in that particular venue within the confines of our specific treatments with the National Football League and the Dolphins and Steve Ross, owner of the related group."
Related Stories