By
Phil
- 17 April 2014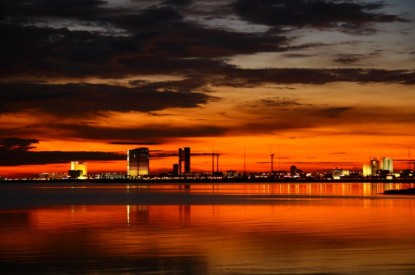 GiGse, North America's largest and most established iGaming event, taking place July 14 to 16 in San Francisco is adding a dedicated consumer focus to its planning.
The team behind GiGse has teamed up with Commercial Intelligence, the market research arm of Clarion Events in joint-venture with an independent market research specialists Vivid Interface, to conduct surveys of New Jersey players that will analyse players' patterns, game preferences, brand loyalty, correlation between their land-based and online play and attitudes towards licensing.
The results produced by the online gambling launch in New Jersey prompted mixed industry reviews resulting in many industry experts, like Morgan Stanley, downgrading their predictions and estimates. With regulatory hurdles largely overcome, the industry recognises that it now needs to focus more on the player to adjust its propositions to the demand and increase the customer uptake.
New Jersey, being the first significant state to allow online gambling, is considered to be a test bed for the iGaming efforts in the country. It is the first time that online gambling is offered on a large scale to consumers, and the results are watched closely as they will provide significant information on consumer behaviour that should drive the iGaming strategies forward.
To respond to that demand for players' insights, Additionally, GiGse is currently assembling a Consumer Insights Group (CIG) that will analyze and interpret the data produced by the surveys. All of that information will be released in a series of complimentary reports available on an exclusive basis to all GiGse attendees and offered in the run-up to the event, extending the benefit of GiGse attendance way before the three days of the event in July.
The wealth of consumer information contained in the reports and expert analyses will also serve as a reference point for debates planned for GiGse with speakers framing their contributions in the context of learnings generated by the players' surveys.
Geoffrey Dixon, Head of Insights for Commercial Intelligence and chairman of the GiGse Consumer Insights Group, commented: "The GiGse approach that places the consumer at the centre of the industry discussions is very unique and sets it apart from other events in the market. We are excited to be bringing the players' insight to the industry so it can shape their products and marketing according to the actual demand rather than intuition or competitive intelligence. As the first report conducted in the third week of January amongst over 500 NJ online players, there is a lot of significant information coming out on the players' gaming patterns and impact of licensing, so we are looking forward to sharing the findings for a wider industry discussion."