By
Phil
- 15 July 2020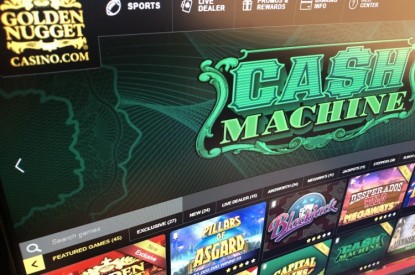 Futures betting and nontraditional sports helped New Jersey's sportsbooks avoid an early summer lull in June, while online casinos and poker continued to lead the state's gaming industry.
June's $165m handle was good news, even if it still meant sportsbooks took in $300m less in bets than an ordinary June, according to PlayNJ estimates. And with baseball and the NBA season set to open in late July, retail casinos reopening, and significant investments in online casinos and poker, better days are nearing for the Garden State's gaming industry.
"June is typically slow for sports betting so any growth is a surprise, and it appears July will return the gaming industry to something more resembling normal," said Dustin Gouker, lead analyst for PlayNJ.com. "New Jersey will still have longer-term issues. It will take time to recover, and the gaming industry will likely be affected for as long as the world is suffering from this health crisis. But for now, optimism in the industry is growing."
New Jersey's handle rose 40.1 per cent to $165m, all from online betting, from $117.8m in May, according to official reporting released Tuesday. June 2020 was down 39.6 per cent from $273.2m in June 2019.
Gross revenue in June rose to $12.6m from May's $9.9m and was actually more than the $9.7m in revenue generated in June 2019. June's revenue yielded $1.7m in state taxes.
Sports categorised by New Jersey as 'other' than football, basketball, and baseball generated a shocking $125.8 million in bets in June, up from $95.4m in May. And bets on the three major US sports ticked up, mainly on the power of futures betting on baseball and the NBA ahead of an expected July return of both.
"The robust betting on nontraditional sports since the sports world has shuttered has been a surprise, but it will never completely make up for the loss of major sports," said Eric Ramsey, an analyst for PlayNJ.com. "Futures will continue to gain steam, fueled by pent-up demand, as the opening of baseball, basketball, and hockey nears. If plans continue to move forward, July and August should produce a significant leap."
With Atlantic City casinos closed in June, online sportsbooks were again the only revenue generator for the state. FanDuel Sportsbook/PointsBet led the market with $6.2m in gross revenue, up from $4.3m in May. FanDuel was followed in revenue by Resorts Digital/DraftKings/FOX Bet ($3.9m, up from $3.8m in May) and BetMGM/Borgata ($881,435, up from $701,283)
"As strong as online sports betting continues to be, the reopening of Atlantic City is crucial to healing the industry, even with restrictions," Mr. Gouker said. "It will help generate new revenue, of course. And in doing so, operators are hopeful that it will help the industry steady itself."
The rapid growth of online casinos and poker cooled in June, combining to generate $84.9m in revenue, down 1.2 per cent from the record $85.9m in May but up 123.1 per cent from $38.1m in May 2019. Together, online casinos and poker generated $2.8m a day in the 30 days of June — on par with May — and yielded $12.8m in state taxes.
Online casino games alone have grown revenue from $50.2m in February to $81.4m in June. Online poker has jumped from $1.8m in February to $3.5m in June.
Even with retail casinos reopening, many remain bullish on the future of online gambling. Golden Nugget Online Gaming, which dominated the market again in June with $29.15m in revenue, announced plans to go public. And last week, MGM Resorts/GVC Holdings released its plan to invest $250m more in its online platform.
"The Golden Nugget Online Gaming going public, in addition to the recent success of DraftKings stock, shows just how much interest investors have in the future of online gambling," Mr. Gouker said. "Online gambling has proven its importance to the industry through this crisis. Even if the growth slows with the return of retail casinos, it will continue to be an enormously important vertical for the industry."