By
Phil
- 17 February 2019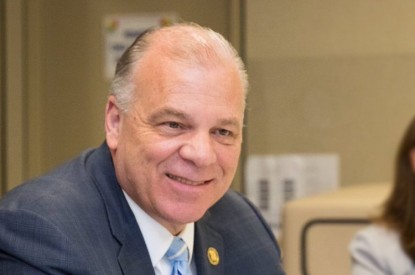 New Jersey Senate President Stephen Sweeney has criticised the US Department of Justice's new interpretation of the Wire Act stating that if the DOJ doesn't reverse course, New Jersey will take the matter to court.
"If the OLC 2019 Wire Act Opinion is not rescinded, I have authorised former Senator Raymond Lesniak to file suit in U.S. District Court on behalf of the New Jersey Senate for a Delcaratory Judgement that the 2019 OLC Opinion is arbitrary and capricious and that the statutory problems of the Wire Act are uniformly limited to gambling on sporting events or contests," President Sweeney said.
"The 2019 opinion, which took 26 pages of tortured analysis of sentence structure and comma placements to determine that the clear language of the Wire Act applied to all forms of gambling, was contrary to the much better reasoned opinion … and the 'thorough review' of the Department of Justice in 2011."
"Quite frankly, the following paragraph in the 2019 opinion is illogical: 'While the Wire Act is not a model of artful drafting, we conclude that the words of the statute are sufficiently clear and that all but one of its prohibitions sweep beyond sports gambling.'"
The New Jersey Attorney General has already filed a Freedom of Information Act request to ascertain if Las Vegas Sands boss Sheldon Adelson, known for his dislike of online gaming, helped influence the reversal. New Jersey's agreement to pool online poker with Delaware and Nevada would be ruled illegal if the new opinion is enforced.
The Wire Act, which is 58 years old was also slammed by Las Vegas gaming attorney Kate Lowenhar-Fisher.
"It's antiquated," she said. "Frankly, I think the entire Wire Act itself is probably ripe for removal because … states already have their laws addressing illegal gambling and we already have federal laws that aid the states in enforcing their illegal gambling laws."
Caption: New Jersey Senate President Stephen Sweeney
Image by Lbiswim CC BY-SA 4.0, https://en.wikipedia.org/w/index.php?curid=53837531