By
Phil
- 22 October 2021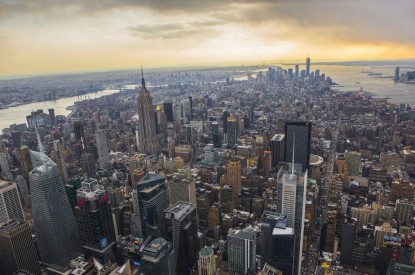 New York's state Gaming Commission has issued a request for expressions of interest to add three casinos to the region
Whilst two of the three licenses could be granted to casinos already operating slot machines in the area: Resorts World in Queens, owned by Genting and Empire City Casino in Yonkers, owned by MGM, a third casino is also being touted.
Bally's Corp., Wynn Resorts, and Las Vegas Sands have all expressed interest in a New York City casino.
The New York Gaming Commission said: "The gaming commission shall issue a request for information for the purpose
of soliciting interest regarding the three unawarded gaming facility licenses authorised by the state constitution. Such request shall seek information from parties interested in developing and/or operating such gaming facilities which shall inform the commission for the purposes of determining: the appropriate size and scope of development, the value of the gaming facility license, and the process that should be used in award consideration. The commission shall prepare and distribute a report with the results of the request for information to the governor and the legislature no later than six months after receiving such information."
It lists potential locations as including New York City, Nassau-Suffolk in Long Island and Westchester-Rockland-Putnam counties in the north of the city.