By
Phil
- 21 March 2019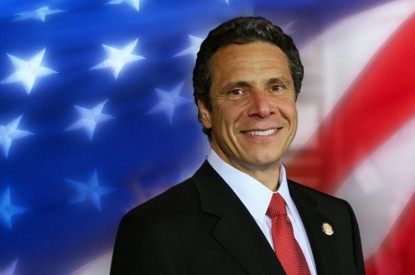 New York Governor Andrew Cuomo says he is 'dubious' about approving any casinos in downstate New York.
Las Vegas Sands, Genting and MGM Resorts have all been urging state leaders to reverse a ban on new casinos until 2023 with each offering $500m for casino licenses. On top of this they have offered to pay the fees that would be owed to the upstate casinos if the ban is lifted.
MGM wants a full casino licence, including table games, for its recently bought Empire City racino in Yonkers. Genting wants the same for its Resorts World New York City in Queens whilst Sands wants to build a completely new casino in the city via a competitive bidding process.
Tax rates for the struggling upstate casinos could then be renegotiated with their taxes being reduced but the states take increased by the larger industry.
The eagerness for full casino licences in New York has followed speculation that the four upstate casinos as well as potentially sporting venues in the city could soon be allowed to offer sports betting.
However Governor Cuomo said: "I am very sceptical about some casino deal put together by casino operators promising billions of dollars and everybody is happy. I'm dubious about it. We're going to open up downstate casinos, and we're going to give money to the upstate casinos, but we don't want to bid the licenses. We want to give them to existing enterprises. It's a double bank shot Long term, you're still hurting the long-term competitiveness of those upstate casinos."
Ron Reese, a spokesman for Las Vegas Sands, said: "One of the first conversations we had was with several of the upstate operators who under this scenario where they could potentially get some tax relief and see part of their license fees come back. The industry should step forward and have a path for the upstate operators to recoup those portions of the license fee. We've really worked in tandem with them on this process."