By
Phil
- 9 August 2021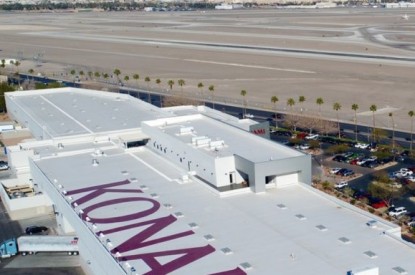 Konami Group saw a 225 per cent jump in profit to JPY13.66bn in the second quarter to June with the company's gaming and systems division delivering a 111.5 per cent jump
Across the group, which includes sports, digital and amusements, Konami's revenue increased by 29.2 per cent year-on-year to JPY68.33bn.
The company stated: "In the gaming market, as a result of the vaccine rollout in North America, some restrictions, including entrance restriction on casino facilities, were relaxed and the market is revitalizing, in particular, in Las Vegas, economic restrictions were completely lifted in June. Although some countries and areas remain uncertain due to coronavirus outbreak, the market is expected to recover gradually. Under these circumstances, we expanded a slot machine, the Dimension 49JTM, featuring a "J" curve display dedicated to participation (revenue share business). In addition, we recognized revenue for the sale of slot machines including our core upright cabinet, the Dimension 27 and the Dimension 49.
"In addition, we rolled out our video slot game All Aboard, which is train-themed game and has been well received in the Australian market, and Ocean Spin, which seamlessly flows bubbles into multiple machines, in the North American market. Moreover, the installation of historical horse rating machines based on historical live horse racing outcomes is proceeding. In the casino management system, the strong performance of the previous fiscal year was maintained, and the introduction of Synkros casino management system to casino facilities continues to progress," it added.