By
Phil
- 22 February 2019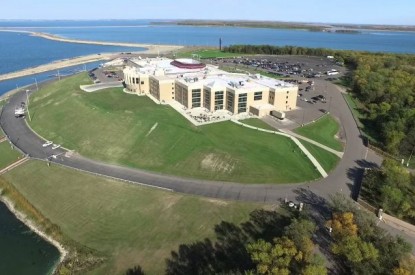 The North Dakota House of Representatives has approved a sports betting bill which will go before the state Senate along with an historic horse racing bill.
The bill suggests a tax rate of 2.5 per cent on revenues more than $1.5m each quarter.
North Dakota has no commercial casinos but does have some Native American facilities, which would be able to offers sports betting under the current bill. Charities would also be able to offer sports betting.The state has no major professional franchises or notable college teams either.
Republican Jason Dockter, the bill's main sponsor, said it would allow for betting kiosks at North Dakota establishments. There is no mention of mobile or online betting in the proposed legislation. It is expected that both the Senate and theGovernor's desk will approve the law.
Rep. Michael Howe said. "It's already occurring in North Dakota. Let's keep that money in North Dakota for charities, addiction services and tax revenue."
Caption: Spirit Lake, one of several tribal casinos in North Dakota