By
Phil
- 28 October 2014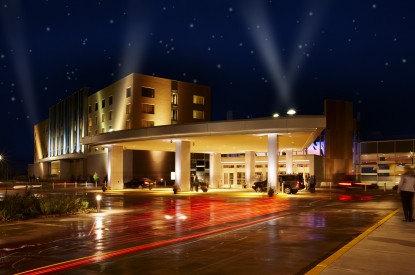 North Star Mohican Casino has chosen to install an array of award-winning systems solutions from Bally Technologies at its Bowler property in Wisconsin.
"We are confident that the core systems, combined with iVIEW DM and EBS, provide North Star with a tremendous platform to deliver unique and stellar player experiences. These systems solutions create floor-wide excitement for patrons, and measurable ROI and increased profitability for casino operators around the world."
The property will deploy Bally's iVIEW Display Manager (DM) picture-in-picture-style player-user interface and Elite Bonusing Suite (EBS) floor-wide on 1,200 gaming machines, enabling interactive, floor-wide player-bonusing events. The Bally systems selected by North Star have strong return-on-investment potential, as proven by many global deployments.
In addition to the 1,200 gaming machines, North Star features 18 table games and Bingo, in addition to restaurants, a 130-room upscale hotel, a golf course, a spa, and meeting space.
"After extensive due diligence we selected Bally for their stable systems built on state-of-the-art technology which delivers industry-leading and proven bonusing solutions with exceptional ROI capabilities," said Stockbridge-Munsee Band of Mohican Indians Tribal President Wally Miller. "It was clear to us after a comprehensive review process that Bally is committed to gaming systems and we believe that Bally's leadership in systems technology is above and beyond everyone else in the gaming industry."
North Star also selected a host of products from Bally's broad systems portfolio, including: SDS slot management system to manage casino, slots, and hospitality data, CMP player-tracking system, Business Intelligence (BI) application to analyse and visualise data, Servizio mobile service solutions for increased efficiency and elevated customer service and CoolSign media-management solution for centralized management across the casino.
"We are exceptionally grateful at the opportunity to embark on such an important partnership with North Star Casino," said Bally Technologies' Director of Sales Murali Ganesan. "We are confident that the core systems, combined with iVIEW DM and EBS, provide North Star with a tremendous platform to deliver unique and stellar player experiences. These systems solutions create floor-wide excitement for patrons, and measurable ROI and increased profitability for casino operators around the world."