By
Phil
- 24 May 2022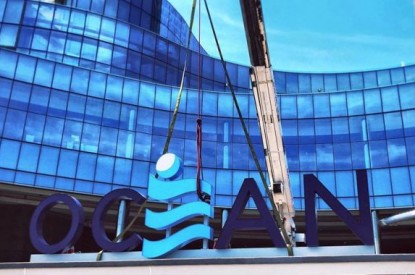 Ocean Casino Resort has announced over $85m in property development debuting throughout the summer.  Updates include the completion of over 460 hotel rooms and suites, The Gallery Bar Book & Games, and multiple new food and beverage outlets.
"Ocean is committed to providing the best guest experience in Atlantic City," said Bill Callahan, General Manager for Ocean Casino Resort. "Between our new hotel product, the addition of The Gallery Bar, Book & Games, and various new food and beverage outlets, there will be more reasons than ever to come to Ocean this summer."
The Gallery Bar Book & Games will officially open to the public on Friday, July 1 and will feature a 100-foot elevated bar and lounge, video poker, blackjack and roulette tables, and 140 feet of LED walls. The Gallery, located in the center of the casino floor, will set the stage for social betting, big game nights, and unforgettable after-hours experiences. A 17-foot open-air staircase will connect to Balcony Bar, a mezzanine bar and lounge where guests will enjoy the ultimate VIP sportsbook experience. 
Available July 1, the new 463-square-foot Contemporary Blu rooms draw inspiration from the colors and patterns of the shoreline, further elevating Ocean's best-in-class hotel offering. The beach-inspired flooring and wallcoverings create a calming atmosphere, while the soft-touch fabrics mimic the style and forms reminiscent of this modern, yet iconic building. Pops of color complement Ocean's breathtaking views, while the luxurious bathrooms feature marble flooring, a double vanity, and an over-sized shower.