By
Phil
- 19 November 2018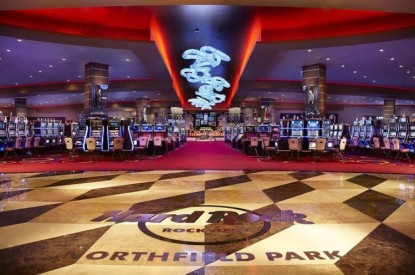 Sports betting is coming to Ohio with the legislature taking the first steps in piecing together a bill but no deadline for its introduction has been finalised yet.
Speaking to News 5, new Governor Mike DeWine said: "It's [sports betting] coming to Ohio whether people want it or not. We need to be there to do it right, the right way. I'm not a big fan of betting but it is a reality and Ohio voters have made that decision with the casinos and other things throughout the years and so it's here. I think it's important for Ohio to do it right and so I will work with the state legislature when I'm governor to make sure this is done right, to make sure that we can control it and to make sure that we can regulate it."
Mr. DeWine recently won the race to become Ohio's governor, successfully retaining the seat under Republican control.
He added: "People want to gamble," he added 'and a tremendous amount of gambling goes on under the table in regard to sports. We just need to make sure that it's done so we control as much as we can. Problem gambling, people who have a real problem, we need to be part of helping them but at the same time this gambling is coming to Ohio, it's coming one way or the other."
Not everyone is so optimistic of an easy passage. Ohio Senate President Larry Obhof said Senate Bill 316, which would legalise sports gambling, will be considered after the November election.
He believes that to introduced betting on sports it will have to be amended into the constitution by a vote.
"I think there is a pretty serious legal question of whether or not we could even have sports gaming here, if that's something the legislature could even authorise, even if they wanted to," he said.
Jeff Ifrah, iDEA Growth founder, said: "Sports betting and online gaming are already taking place online and on smartphones in Ohio, but it's being done offshore, unregulated and in the shadows. Legalizing online gaming will allow lawmakers to efficiently regulate the activity.
"Many states have already passed laws and dozens of other states across the country are considering legislation to bring legal sports betting to its residents. And for good reason. Take New Jersey for example: Sports betting went live there in June 2018. As of September 2018, the state has received $40.5m in revenue to date from sports betting," he added.
"As Ohio lawmakers consider the legalization of sports betting and online gaming, we call on them to follow in Sen. Eklund's footsteps to understand the multifaceted value it will bring the state under a smart business model and regulatory framework. What's at stake is the opportunity for increased revenue, job creation and an overall boost to Ohio's economy. It's time to legalize sports betting and online gaming."
MGM recently entered the Ohio market by buying the Hard Rock Rocksino Northfield Park for approximately $1.06bn from Milstein Entertainment. It no doubt has one eye on the sports betting market in Ohio.