By
Phil
- 21 August 2017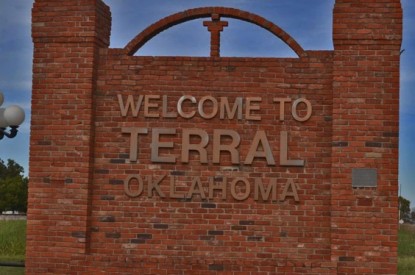 The Comanche Nation in Oklahoma is suing the federal government over a new casino being built by the Chickasaw Nation just two miles north of the Texas border in the Jefferson County town of Terral.
The lawsuit claims the US Department of the Interior and the Bureau of Indian Affairs allowed the Chickasaw Nation to skip requirements to put off-reservation land into a trust for new casinos, depriving smaller tribes such as the Comanche Nation of their share of the gaming market.
"BIA officials moved the goal line so close to the Chickasaws and other privileged tribes in Oklahoma that they have needed only to fall into the end zone and open up shop, secure in the knowledge that the score was virtually certain to hold up without any replay," the lawsuit said.
The Indian Gaming Regulatory Act prevents casinos from being built on land placed in trust after 1988. But an exception in Section 20 of the law allows gaming on properties located within the boundaries of a former reservation in Oklahoma.
The Chickasaw Nation has qualified for the exception a few times now allowing them to quickly expand their portfolio. The tribe now operates more casinos than any other in Oklahoma or indeed the United States.
Richard Grellner, Attorney for the Comanche Nation, said: "The Comanche feel like they've played by the rules and their competition didn't."
Chicksaw are currently building a 36,000 square feet casinos with more than 600 gaming machines and six table games, alongside dining and retail facilities. The casino will create 150 new jobs and will generate more than $3m in annual payments. It is expected to open in early 2018.