By
Phil
- 27 January 2023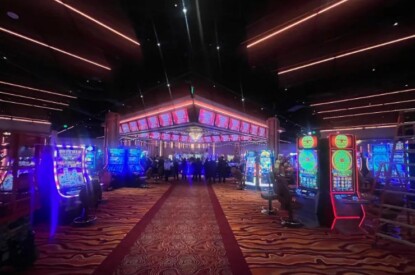 Parx Casino will be opening in Shippensburg as the state's 17th casino on February 3 following a testing week as part of the approval from the Pennsylvania Gaming Control Board.
The smoke-free, 73,000 square foot casino will include approximately 500 slot machines and 48 electronic table positions along with a first-class 100 seat restaurant and sports bar. It will be Pennsylvania's fourth Category 4 casino, or 'mini-casino' which need to be a certain distance from the other 13 larger casinos to get approval.
Kevin Brady, General Manager, said to abc27: "We've had a lot of positive feedback already. There are people eating in our restaurant to the right and we think it's going to be a great experience. The biggest differentiator of our business is our employees that actually work at the property. All of the facilities around here have slot machines, table games, have restaurants, but we firmly believe that our team members are going to be the biggest differentiators for us and taking care of our customers."
Owned by Greenwood Racing, the casino has been five years in the making. Greenwood paid $8.1m in 2018 to get a license to open a Category 4 casino in the region. Parx Casino Shippensburg serves as a 'satellite' location of Greenwood's Parx Casino Bensalem.
A 100-seat restaurant called Liberty Bar and Grill will operate alongside the casino. Described as a first-class, family-friendly bar and dining destination, it will have an external entrance and an entrance inside the casino. Guests can dine and drink there even if they don't patronize the casino.