By
Phil
- 6 April 2021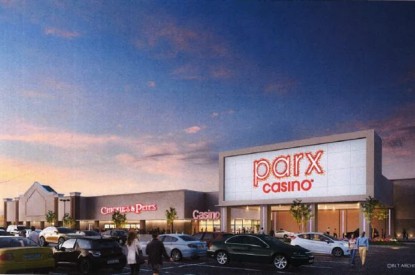 Councillors in Shippensburg Township have approved Greenwood Gaming and Entertainment's bid to open a Parx-branded category IV, satellite casino in the city, at a former Lowe store in Shippen Towne Center.
The casino will house 600 slot machines, as well as a restaurant and sports complex owned by the national brand, which can seat about 250 people and is expected to open to the public in 2022. Greenwood Gaming says the annual economic impact from the casino will be $43m, employing 125 full-time and part-time jobs.
Thomas Bonner, Chief Consultant at Parx, said that Parx's initial location for the property on Route 29 of Interstate 81 would have needed an access road relocating.
Steve Oldt, chairman of the township's board of supervisors, said he was delighted to get a new tenant for the Lowe's building and welcomed the economic benefits of the casino. "The dollars for us, if we can put this thing to bed with a casino, will be a real win," he said. "I can now fund the fire department. I can fund the EMS. I can not worry about trying to go out there and figure out how much taxes we've got coming in. Because we'll be able to benefit the community."