By
Phil
- 8 March 2019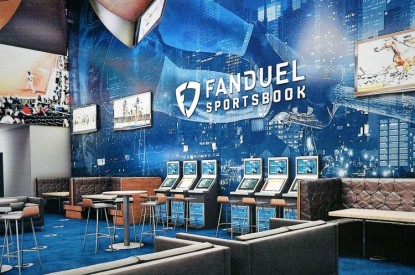 Paddy Power Betfair plc, parent company of FanDuel Group, has reported strong revenue growth for the Daily Fantasy Sport outfit in 2018 up 18 per cent compared to 2017 with results in 2019 accelerating even further.
The Supreme Court's decision to repeal PASPA in May 2018 is transforming the sector and created a significant long-term growth opportunity. FanDuel Group benefits from well-established brands, over 8 million registered users, four complementary product verticals, a leading geographic footprint, global operational expertise and a well-capitalized parent organization, giving it a strong position to capitalize on this opportunity.
The strength of FanDuel Group's positioning has been very evident in the company's experience in New Jersey to date, culminating with the company taking over half of total sports betting market handle in recent months. This was due to a focus on ombining generous promotions and competitive pricing with its market-leading app as well as providing more markets for customers to bet on.
Leveraging fantasy sports, with approximately half of sports bettors to date being existing fantasy sports customers
Cross-sell to Betfair Casino from December, which has already contributed to accelerated growth.
FanDuel Group's fantasy sports, TVG racing, and Betfair Casino businesses continue to grow and have strong momentum in 2019. Continued investment in product enhancements and promotions is continuing to build a valuable customer base (active customer numbers were up 14 per cent in 2018) and delivering strong revenue growth (up 13 per cent).
"With proven consumer demand and tremendous market opportunity, our first year since the merger of FanDuel and Betfair US has been an incredible success," said Matt King, CEO of FanDuel Group. "Our unique assets and access to global resources will allow us to continue this momentum and strengthen our positioning in the U.S. market."