By
William
- 17 July 2023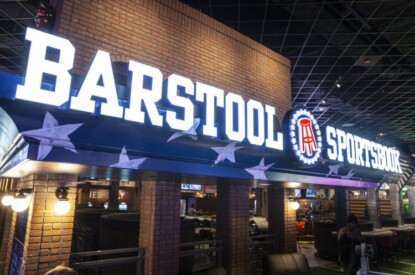 PENN Entertainment has released a new and improved Barstool Sportsbook & Casino following the successful full-scale migration to the company's proprietary online gaming technology platform, PENN Interactive Gaming Platform.
Hailing the migration to its custom technology stack in the U.S. as a 'major achievement', the operator says the migration brings all components of its online gaming operation in-house and enhances the Barstool Sportsbook product offering.
The migration to the technology platform was completed simultaneously across all 16 jurisdictions where Barstool Sportsbook operates during the MLB All-Star Break. The platform deployment and product upgrade completes PENN's long-term strategic objective to achieve technology independence, which includes the acquisition of theScore and launch of Penn Game Studios in 2021.
Custom built for the North American market, the vertically integrated technology stack increases platform stability and is designed to be easily scalable to expand into new markets and meet evolving regulatory requirements. The company has also fully upgraded the Barstool Sportsbook product with numerous enhancements.
"Migrating onto our proprietary technology platform and introducing a fully upgraded Barstool Sportsbook is a milestone achievement," explained Jay Snowden, CEO and President of PENN Entertainment.
"Having full control of our product and roadmap will lead to improved operational efficiency and the ability to quickly introduce new features, bespoke promotions and wagering markets.
"I want to congratulate our Interactive team members who worked tirelessly to ensure a successful on schedule migration, which better positions us to compete in the online gaming space."