By
Phil
- 2 April 2014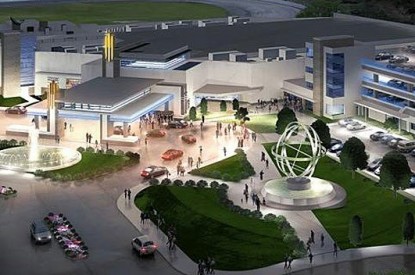 Penn National Gaming has paid US$25m to the Commonwealth of Massachusettsan for the Plainridge Park Casino gaming license.
The company was awarded the Commonwealth's sole Category 2 gaming license on February 28, 2014.
Penn National held a ground-breaking ceremony on March 14, 2014. The company also hosted a construction vendor event earlier this week focused on Massachusetts-based minority-owned, women-owned, veteran-owned and locally owned businesses interested in contracting with the company in the development of Plainridge Park Casino. In addition, Penn National has entered into cross-marketing agreements with nearly 50 area businesses to help the community participate more fully in the benefits of this economic development project.
Eric Schippers, Senior Vice President of Public Affairs for Penn National Gaming, said: "Our license payment is another important milestone in the birth of this new industry for Massachusetts. With preparation for the construction of our $225m Plainridge Park Casino getting underway, our project alone will create 1,500 new jobs and generate significant revenue for the Commonwealth, our local communities, and Massachusetts' small businesses. Coupled with the eventual Category 1 licensees, the gaming industry will be a leading revenue generator, job creator, and economic engine for the Commonwealth for years to come."