By
Phil
- 22 March 2018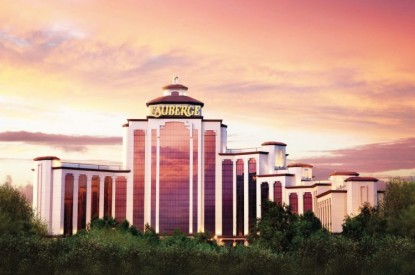 The Pennsylvania Gaming Control Board and the West Virginia Lottery Commission have approved Penn National's pending acquisition of Pinnacle Entertainment.
The completion of the proposed transaction is contingent on receipt of additional regulatory approvals, as well as certain other conditions.
"We are grateful for the prompt review by the PGCB and WVLC of the proposed transaction and are very pleased to have cleared the first regulatory hurdles on the path towards completing our proposed acquisition of Pinnacle Entertainment," said Timothy J. Wilmott, Chief Executive Officer of Penn National Gaming. "We look forward to securing additional regulatory approvals in the near term, with our goal remaining to complete the transaction in the second half of 2018.
"In the meantime, our transition team is making good progress formulating a new organizational structure, which will include a blend of proven and talented team members from both companies, while ensuring we meet or exceed our revenue and cost synergy targets."
Penn National and Pinnacle recently announced that both companies will hold special shareholder meetings on 29 March to vote on matters related to the acquisition.
Pinnacle owns and operates 16 gaming and entertainment facilities in 11 jurisdictions across the United States. Following the acquisition of Pinnacle and the planned divestiture of four of its properties to Boyd Gaming Corporation, Penn National will have significantly greater operational and geographic diversity and operate a combined 41 properties in20 jurisdictions throughout North America.