By
Lewis
- 7 July 2017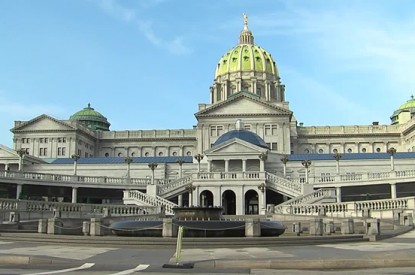 In an 11th-hour vote the US Senate and the House of Representatives has passed Pennsylvania's state spending bill. Throughout June the Pennsylvania House and Senate have been battling over a gaming reform package. Both sides are banking on the bill to help balance the US$32bn budget.
The issues debated included fixing the local share tax issue; legalising and regulating online gambling in Pennsylvania; legalising and regulating daily fantasy sports; authorising the Pennsylvania lottery to sell products online; authorising tablet gaming at certain Pennsylvania airports; and removing the Category 3 amenity requirement for a one-time fee.
Aside from disagreements over the tax rate placed on online gambling in Pennsylvania, the only major point of contention was video gaming terminals (VGTs). The House proposal included the authorisation of VGTs at most Pennsylvania businesses that possess a liquor license. That would lead to an estimated 40,000 new slot machines in bars, taverns, truck stops, and off-track-betting parlours.
Authorisation of VGTs would be a massive expansion of gambling in the state that goes too far for the Senate and it looked like the VGT issue might derail the entire gaming reform package, as the House didn't want to give in to the Senate, or displace online gambling in the gaming reform package.
It is expected, therefore, that VGTs will be a casualty of the final bill as both the Governor and Pennsylvania's casino operators are almost unanimously against VGTs. "This proposal would destroy the brick-and-mortar casino industry and risk the nearly $1.4bn in tax revenues that these establishments generate annually," said Michael Bailey, a spokesperson for Pennsylvanians for Responsible Government. "Worse yet, because VGTs are designed to operate without employees, the 18,000 people casinos collectively employ in Pennsylvania will be put in serious jeopardy."