By
Phil
- 2 March 2023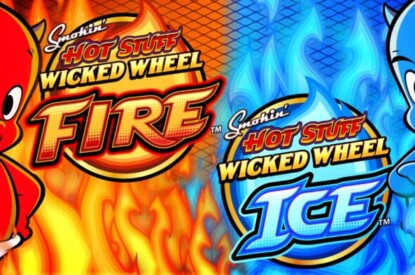 Everi Holdings saw record fourth quarter revenues increase by 14 per cent to $205.4m from $180.4m a year ago, which helped drive a full year increase of 18 per cent to $782.5m from $660.4m in 2021, reflecting a 16 per cent increase in the games segment and a 22 per cent increase in FinTech segment revenues.
Randy Taylor, Chief Executive Officer of Everi, said: "Everi ended 2022 with another quarter of strong performance, including record fourth quarter revenue and Adjusted EBITDA, which extended our record of successful execution on our operating priorities. Our ongoing investments in new product development and acquisitions helped grow our product portfolio and addressable markets and are a key driver of our operating success that resulted in an 18 per cent revenue increase, an eight per cent rise in Adjusted EBITDA and a record $186.7m in Free Cash Flow for the 2022 full year.
"Our team's great performance during the last several years reflects the balance and diverse strengths across our operations – Games, FinTech, Loyalty, Digital and Mobile. Together with our solid balance sheet and strong Free Cash Flow generation, Everi is favorably positioned for both consistent near- and long-term growth through our continued investments in growth-focused internal product development initiatives and high-value acquisitions, as well as to return capital to shareholders through opportunistic share repurchases. We expect our successful execution on our growth initiatives, combined with our large percentage of high-margin recurring revenues in our overall revenue mix, will help us mitigate potential challenges of the uncertain macroeconomic environment and enable us to continue delivering profitable growth in 2023 and beyond."
Ever's games segment revenues increased seven per cent to $113.2m compared to $105.4m in the fourth quarter of 2021, primarily reflecting a 12 per cent increase in revenues from gaming machine sales and a five per cent increase in gaming operations revenues, including digital gaming operations. The acquisition of Intuicode Gaming contributed $2m in revenues in the 2022 fourth quarter.
Gaming operations revenues increased five per cent to $73.4m compared to $69.8m a year ago. The installed base expanded to 17,975 units as of December 31, 2022, a six per cent increase, or by 1,072 units, year over year and increased by 240 units on a quarterly sequential basis. The premium portion of the installed base represented 49 per cent of the installed base compared to 46 per cent at December 31, 2021. Growth was driven in part by continued placements of Smokin' Hot Stuff Fire and Ice video units and the company's premium mechanical reel games. 
Daily Win per Unit was $37.76 in the fourth quarter of 2022 compared to $40.83 in the fourth quarter of 2021 and decreased 5% on a quarterly sequential basis primarily reflecting typical quarterly industry seasonal influences.
Revenues from digital gaming rose 51 per cent to $6.2m compared to $4.1m in the fourth quarter of 2021. The increase primarily reflects growth in the library of available slot content along with an expansion in the number of Gaming operator sites featuring Everi's games.
In the fourth quarter, Everi sold 1,944 gaming machines at an average selling price of $19,631 in the 2022 fourth quarter, up 34 units from the 1,910 units sold at an ASP of $18,106 in the 2021 fourth quarter. Unit sales continue to reflect ongoing strength in sales of the Player Classic Signature mechanical reel cabinet launched in the first half of 2022, together with ongoing sales of the player-popular Player Classic mechanical reel cabinet and demand for the expanding game library supporting the Empire Flex video reel cabinet. The company's unique next-generation video gaming cabinet, the Dynasty Vue, is expected to launch in the second quarter of 2023 and will be supported by a broad array of new game titles.
FinTech revenues for the 2022 fourth quarter increased 23 per cent to $92.2m compared to $75m in the fourth quarter of 2021, reflecting 10 per cent growth in financial access services, an 18 per cent gain in software and other revenues, and a 102 per cent increase in hardware sales.