By
Phil
- 22 February 2017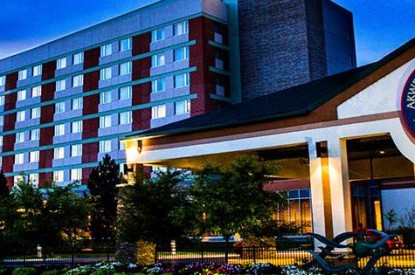 Plasma Air International, the leading innovator in indoor air quality solutions, announces that it has assisted the Akwesasne Mohawk Casino Resort (AMCR) to achieve a healthier indoor air environment.
Using Plasma Air's bipolar ionization technology, the casino significantly improved the indoor air quality (IAQ) of both smoking and non-smoking sections of the 130,000-square-foot facility, improving the health and comfort of both employees and customers.
Located in Hogansburg, New York, Akwesasne Mohawk Casino Resort is a member of the Saint Regis Mohawk Tribe gaming enterprise and caters to both smoking and non-smoking patrons. Dedicated to improving the gaming environment for both guests and employees, the resort sought out new and innovative solutions to managing and reducing the amount of cigarette smoke throughout their casino. Plasma air provided AMCR with an air purification solution that utilises cutting-edge bipolar ionization technology to reduce odors and improve indoor air quality.
As a result, AMCR experienced a 24 percent reduction in smoking complaints from its patrons while eliminating the need to install a walled-in smoking section. Its employees also noticed an immediate improvement in air quality. Additionally, because AMCR is taking advantage of Plasma Air's flexible equipment leasing options, the company was able to avoid any large capital expense and take advantage of free maintenance for the full term of the lease.
"At AMCR, customer satisfaction is at the heart of our business, so when the odors and health hazards of second-hand smoke became a growing concern for many of our patrons, we knew we had to take action," shares Shannon Keel, CEO/General Manager, Akwesasne Mohawk Casino Resort. "After installing the Plasma Air system, there was an immediate and significant reduction in odor complaints."
Plasma Air International's air purification products use breakthrough bipolar ionization technology to enhance the IAQ of commercial, institutional, residential and industrial buildings. Plasma Air products offer the most comprehensive air quality solution to eliminate pollutants such as smoke, odors and Volatile Organic Compounds (VOCs). Using ASHRAE Standard 62.1 IAQ Procedure, Plasma Air is also able to reduce the amount of outside air intake required for a facility, reducing air conditioning, heating equipment sizes and energy consumption, and providing a healthy, productive environment for workers and visitors.
"We are delighted to hear of the incredible results AMCR has achieved from the installation of our cutting-edge air purification system," comments Larry Sunshine, President, Plasma Air. "Our customers' success is our success, and we look forward to continuing to work with AMCR in the years to come."