By
Phil
- 7 September 2022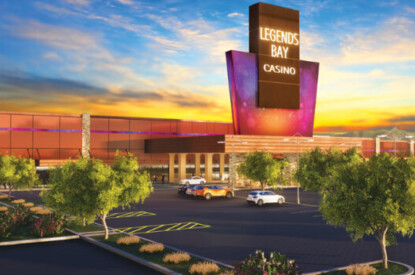 Players at Nevada's newest casino are enjoying the convenience of payment options from DiTRONICS because Olympia Gaming chose DiTRONICS to provide a broad range of its advanced financial services for its new Legends Bay Casino.

"As we consulted with the Olympia Gaming team on their financial services goals for Legends Bay, the property's mantra 'we've left standard by the wayside' resonated with us because our leading solutions are anything but standard – they're just better," said DiTRONICS Director of Sales & Marketing Justin Fears. "We are grateful to the Olympia Gaming team for their trust, and we look forward to building on our new partnership for years to come."

DiTRONICS' technologically advanced ATMs provide the perfect combination of unsurpassed convenience and ease of use, and they are built with industry-leading hardware and software.

DiTRONICS' flexible kiosk solutions allow casinos to choose the kiosk solution that works best for their unique needs: supplemental, replacement, or customized. Its powerful self-service kiosks have multiple functions including bill break, ticket redemption/issuance, EMV ATM functions, POS debit & credit advances, jackpot pay, and so much more.

DiTRONICS' pioneering Check Guarantee check-cashing software takes the risk out of check cashing services, and its Cash Advance technology provides a fast and seamless funds access experience at a wide variety of locations.

Additionally, DiTRONICS provided Legends Bay with Its Document Audit software, an internet-based solution that digitally tracks all casino documents and enables auditing of any gaming day or multiple days with multiple auditors, saving time and money while increasing accuracy and compliance.