By
Phil
- 18 August 2020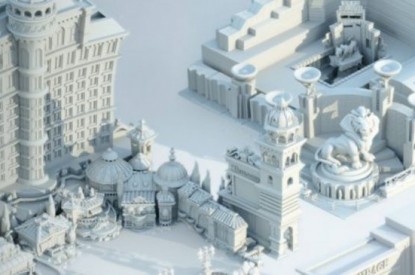 Mobile game developer PLAYSTUDIOS is taking the virtual Las Vegas experience to the next level with a game-changing upgrade to its myVEGAS Slots franchise. The just-released mySTRIP feature introduces new game mechanics, extended multi-day challenges, event boosters, and more opportunities to interact with in-game elements.
mySTRIP allows players to explore their virtual world from a sidewalk-level perspective while completing daily missions, activating new game challenges, collecting valuable in-game items, and competing for additional prizes in special "Spotlight Events." Throughout the gameplay experience, players can also "visit" iconic MGM Resorts properties and interact with "Only in Vegas" pedestrians that present "daily missions" – all while being immersed in the sights, sounds, and even traffic of The Strip.
"With mySTRIP, we are adding a new level of depth to the myVEGAS experience and we're putting it in the palm of your hand," said PLAYSTUDIOS Founder, Chairman, and Chief Executive Officer Andrew Pascal. "Our mySTRIP feature gives players a new way to 'take a stroll' down Las Vegas Boulevard."
As a fully integrated feature within myVEGAS Slots, players who engage with mySTRIP will continue to earn coveted real-world rewards – hotel stays, dinners, drinks, show tickets, and more – from MGM Resorts International destinations.
Ann Hoff, MGM Resorts' Chief Marketing Officer, said: "Giving myVEGAS players new and innovative ways to engage with our brands is more important now than ever. Our partners at PLAYSTUDIOS have done a brilliant job of virtually recreating the world's most exciting street – Las Vegas Boulevard."
The Grand Opening season of mySTRIP launched August 13 in the myVEGAS Slots mobile app, and features virtual versions of Excalibur, Luxor, and MGM Grand. Season Two, set to debut in September 2020, will expand the lineup of participating casino resorts, missions, characters, and spotlight events.