By
Phil
- 30 October 2015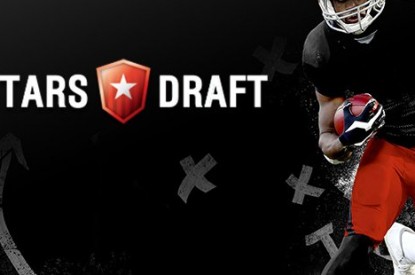 A new poll released by Leger, The Research Intelligence Group, shows that a majority of online Daily Fantasy Sports (DFS) players are spending money on the activity by trading off their spend on lottery and casino games.
Among the 15 per cent of US adults who claim to have played DFS this season, more than three out of five (61 per cent of DFS players) agree that their Fantasy Football spend this season has lowered their spend on Lottery games such as Powerball, Mega Millions, Scratch or Instant Games, or other Lottery draw games.
As part of the core base of lottery players, 84 per cent of DFS players mentioned playing a lottery game in the past month – more than twice the level cited by American adults overall (41 per cent). With a majority of these Daily Fantasy Sports players claiming to be spending less on lottery games in general, could further increases in their DFS spend lead to an increased impact on their lottery outlay?
"Specific to state lotteries, this is an external factor contributing to a perfect storm," said Lance Henik, Senior Account Manager at Leger. "First, consider the reduction in blockbuster jackpots from Powerball or Mega Millions that may have impacted cross-play for other games in many state lotteries, especially among the casual player base. Next, consider the preference among younger players for online gaming, especially for those platforms that allow players to put their 'skin in the game,' is being met with the DFS option. Finally, with many state lotteries exercising extreme caution in implementing online platforms for their own games, playing catch up in this quickly evolving market further exacerbates the threat that DFS presents in stemming the growth of state lottery sales."
FanDuel players claim an average spend of $37 each time they play, narrowly behind the $39 per-play recounted by those who use DraftKings exclusively. Players who play on both FanDuel and DraftKings report a significantly higher spend across both sites.
The Leger research also shows a majority of DFS players, 56 per cent, agree that their Fantasy Football spend this season has lowered their spend on casino gambling. This may explain the motivation behind the state of Nevada having ruled last week that participation in DFS falls into the state's definition of gambling, joining Arizona, Iowa, Louisiana, Montana and Washington as states that prohibit this activity. Currently, DFS has been classified as a game of skill and therefore is not considered gambling under the 2006 Unlawful Internet Gambling Enforcement Act (UIGEA), but if a growing number of lawmakers get their way, this may change in the near future.
Daily Fantasy Sports participants are entrenched players: More than four out of five (82 per cent) DFS players play on FanDuel at least once a week.
"It appears Daily Fantasy Sports is serving up a double economic whammy for state governments right now." believes Simon Jaworski, Senior Vice President at Leger, and one of the world's leading experts on lottery and gaming. "These fantasy behemoths are not currently filling the local coffers with tax, due to their private ownership, which when coupled with potentially lower tax revenue from the DFS player's reduced lottery and casino spending, it is certainly a situation worth monitoring."
However, major TV networks should also take note, as time is becoming a bigger issue with daily fantasy play. Leger's research shows more than half of DFS players agree (either completely or somewhat) that the time they spend keeping up on Fantasy Football, including watching Fantasy Football television shows and NFL games, is getting in the way of their ability to watch their favourite shows.
The survey was conducted online with 1,004 respondents, 18 years of age or older, among the US population from October 15 through October 20, 2015, and was balanced/weighted to statistically represent the country by age, gender, ethnicity, and region. Based on this sample size, the results carry a margin of error of approximately up 3.1 per cent at the 95 per cent confidence level.