By
Phil
- 16 January 2023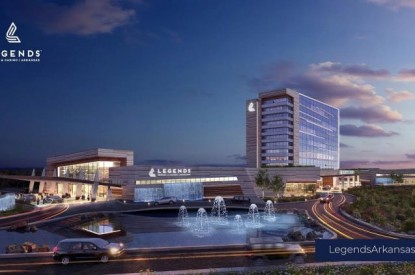 Pulaski County Circuit Judge Tim Fox has annulled a decision by the Arkansas Racing Commission to award a casino licence allowing the Cherokee Nation and Legends Resort and Casino to build a casino in Pope County license saying it violated the state's constitution.
Cherokee Nation Businesses, and Legends Resort and Casino have already confirmed they will appeal the ruling. Judge Fox ruled that Legends should not have been allowed as part of a joint bid as it had no previous experience in the casino sector.
He said: "The Racing Commission abused its regulatory agency discretion in allowing 'good cause shown' for the Legends' casino license application to be tendered over seven months after the May 2019 license period closed when Legends did not even exist at the time of the May 2019 application period," Fox noted. The Cherokee Nation license was issued unconstitutionally, in violation of the clear and unambiguous language of Amendment 100. Such license is a legal nullity, void and of no effect."
The Cherokee Nation bid won out in a 3-2 Racing Commission vote after the Arkansas Supreme Court said the Gulfside Casino Partnership project was ineligible in late October 2021. Its $225m Legends casino would have included a 50,000 square feet casino with 1,200 slot machines and 32 table games, a sportsbook located within a high-end sports bar, a luxury hotel with 200 rooms with a resort-style pool, spa and fitness center, 15,000 square feet of mixed-use conference and entertainment space accommodating 1,000 people, and an outdoor water park and music venue.
Three out of the four casinos earmarked for Arkansas as part of a constitutional amendment approved in 2018 have already opened. These are Oaklawn Racing Casino Resort in Hot Springs, Southland Casino Racing in West Memphis and Saracen Casino Resort in Pine Bluff.
Cherokee Nation Businesses has already bought more than 180 acres of land for the project.
Chuck Garrett, CEO of Cherokee Nation Businesses, said: "While the circuit court's ruling is disappointing, in the interest of forward progress, we are pleased to have a decision. We remain confident in our legal position and will move quickly to have our appeal heard by the Arkansas Supreme Court."
Gulfside believes the ruling means its failed bid is now back in play.
Lucas Rowan, attorney for Gulfside, said: "Gulfside remains committed to building a first-class entertainment destination in Pope County and bringing good-paying jobs and economic development to Arkansas, and this ruling that Legends was not qualified is a step in that direction."
The Arkansas Racing Commission stated: "With an anticipated appeal by CNB, the Racing Commission may await the ultimate outcome of this litigation. The Attorney General's Office represents the Commission in this matter. Although three casinos are now in full operation as approved by Arkansans in November 2018, the fourth license (Pope County) remains contested more than four years later. The state's casino industry is seeing record numbers in sports betting as a result of the mobile betting option. Players wagered $30.5m in November, a new monthly record. We expect new records as Arkansans have the option to bet the Super Bowl and March Madness via mobile device for the first time."