By
William
- 8 December 2021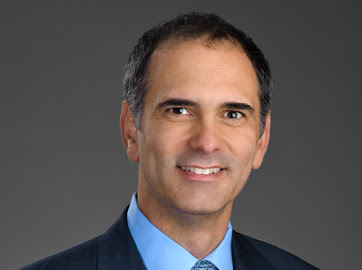 Prophet Exchange, the first pure peer-to-peer U.S. sports betting exchange, has appointed book author and industry expert Joe Peta to its board of advisors.
Mr. Peta, author of data-driven Amazon bestseller in the categories of baseball, stock market investing and gambling "Trading Bases: How a Wall Street Trader Made a Fortune Betting on Baseball" (2014), and "A 2019 Masters Preview" (2019), most recently worked as Head of Performance Analytics for Point72 (2019-2021), a global asset manager, where he conducted research on predictive returns of portfolio managers.
Mr. Peta's experience also includes roles with Kingsford Capital Management (2015-2019) as Director of Marketing and Trading, Managing Director at portfolio intelligence platform SEI Novus Partners, Inc. (2013-2015), Co-Head of Technology Trader at global financial services group Nomura (2010-2011), Electronic Trading Analyst at USB Investment Bank (2008-2010) and Head Trader with Lehman Brothers Holdings Inc., where he led biotech trading on Lehman's NASDAQ desk for more than 12 years (1996-2008).
"We are pleased to welcome Joe to Prophet Exchange's Strategic Advisory Group," commented Dean Sisun, CEO and Co-founder of Prophet Exchange. "Joe's massive knowledge, experience and accomplishments make him a trustworthy guide in the space.
"He understands what the recreational user would like to see on our platform, how they'd like to bet and how market makers make money, operate and ultimately trade on an exchange. Joe will bring a wealth of business development skills and acumen that will be hugely advantageous for our group."
"While embedded in Las Vegas for the 2012 baseball season writing Trading Bases, I realised the sports betting business model had the potential to be much friendlier to the bettor and much bigger overall as an industry — if it took some cues from financial markets where I'd watched similar tweaks result in exponential growth," added Mr. Peta.
"As soon as I met Dean and Jake [Benzaquen – COO and Co-founder] at Prophet Exchange, I knew they were doing something to make those changes a reality and my only question was "how can I help?""