By
Phil
- 31 May 2017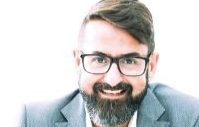 R. Franco Digital, Spain's largest omni-channel gaming supplier, will debate the future of technological innovation and show how operators can succeed in emerging Latin American markets at this week's Juegos Miami conference in Florida.
R. Franco's Chief Digital Officer Alejandro Casanova will participate in a panel at the show on June 2, where he will discuss the technological approach to innovation, growth and development.
The supplier will also highlight the ways its products can help operators unlock the full potential of Latin America's emerging markets.
These include Mediatech Solution's IRIS Core Gaming Platform, which hands operators the content, flexibility and regulatory expertise required to succeed in the region. R. Franco completed the acquisition of Mediatech earlier this year.
Alejandro Casanova, Chief Digital Officer at R. Franco, said: "Latin America is one of the most exciting regions in gaming right now, but to succeed operators must ensure they have a platform that can adapt to the local market conditions.
"The R. Franco Group has more than 50 years' experience in Spanish-language gaming, and we are uniquely position to take on the challenges and opportunities presented in Latin America.
"We look forward to another successful Juegos Miami show, and welcome the chance to discuss how R. Franco Digital can help grow your revenues."