By
Phil
- 2 December 2022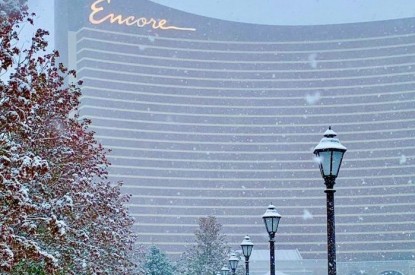 Realty Income has now completed its purchase of the land and real estate assets of Encore Boston Harbor and Casino from Wynn Resorts. making its first move into the casino sector.
Wynn will still operate the resort, entering into a triple-net lease deal. The lease will have an initial total annual rent of $100m and an initial term of 30 years, with a 30-year tenant renewal option.
Rent under the lease will increase at 1.75 per cent for the first 10 years of the lease and the greater of 1.75 per cent and the CPI increase during the prior year (capped at 2.5 per cent) over the remainder of the lease term.
Wynn will retain its 13-acre developable land assemblage on the east side of Broadway in Everett, Massachusetts, on a portion of which it plans to construct an expansion that is expected to include additional covered parking along with other non-gaming amenities.
The company secured an option to sell the related land and real estate assets of such expansion to Realty Income for up to $20m of additional rent, at a specified cap rate, for up to six years following the closing of the transaction.
"The proceeds of the transaction also provide us with liquidity for several of our upcoming development projects and the potential to retire other debt," said Wynn CEO Craig Billings.