By
Phil
- 26 July 2022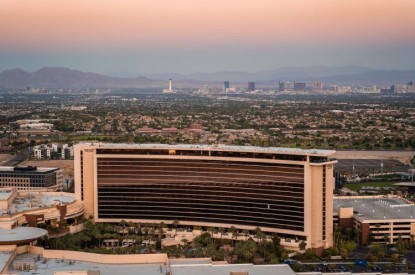 Red Rock Casino, Resort & Spa, a luxury resort in Summerlin, has announced major plans to elevate its dining scene, entertainment offerings, and gaming experiences with all-new additions to the resort.
In addition to the newly opened High Limit Room featuring table games, the High Limit Slot area will be upgraded into a luxe experience and will include 73 favorite games, a high-end cocktail bar, and a dedicated cage.
New concepts, currently underway, include the famed Thai Restaurant Lotus of Siam, an all-new Greek restaurant Naxos Taverna, and an Oyster Bar, all in partnership with Bua Food Group, as well as a stunning cocktail lounge, and adult-only pool and a lively casino bar.
"Red Rock Casino continues to be a leader in dining, gaming and entertainment," said Scott Nelson, Vice President and General Manager of Red Rock Casino. "Our guests are sure to enjoy this array of new amenities."