By
Phil
- 11 February 2021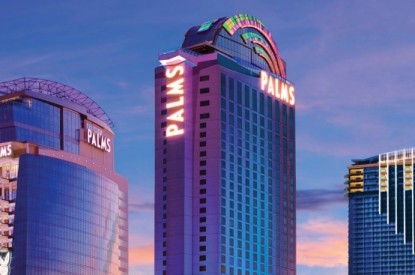 Red Rock Resorts has said that it won't reopen its Texas Station, Fiesta Rancho, Fiesta Henderson and Palms casinos until tourists and Las Vegas locals return to the market.
The company operator reported a $174.5m loss for 2020. Net revenues were $343.4m for the fourth quarter of 2020, a decrease of 25.5 per cent, or $117.4m, from $460.8m for the same period of 2019, primarily due to the on-going impacts of the COVID-19 pandemic. During the fourth quarter Red Rock continued to execute on its phased reopening program, and operated its first-to-reopen properties of Red Rock, Green Valley Ranch, Santa Fe Station, Boulder Station, Palace Station and Sunset Station, together with its Wildfire properties and the Graton Casino Resort. The companies other casinos won't open until the market warrants reopening.
Rock Resorts CEO Frank Fertitta said: "The reality is we have more restrictions on our capacity now than we did when we reopened on June 4. And so we're going to continue to be very disciplined and we want to be in a position that when we reopen any additional properties that we're going to know that it's going to be positive and accretive to our overall cash flow. And we really break that down into two buckets. The Palms is very oriented towards the tourist market visitation to Las Vegas, getting that business to return to normal. And in the local properties we're going to continue to look at how the older demographic response given the vaccine and get business back to normal before we do anything unless we're certain that we can be cash flow positive."
Stephen Cootey, Executive Vice President, Chief Financial Officer & Treasurer, said: "While Las Vegas has been and continues to be going through some very challenging times, there's finally a light at the end of the tunnel. Once we are on the other side, we believe that the favorable supply-demand dynamic, the positive long-term trends in population growth, and the stable regulatory environment all served to support our long-term view that the Las Vegas local market is the most attractive gaming market in the United States.
"Our Las Vegas operations reported net revenues of $316.2m down from $437.9m in the prior fourth quarter, adjusted EBITDA of $137.1m, up 5.5 per cent from $129.9m in the prior fourth quarter. And our adjusted EBITDA margin increased 1,368 basis points to 43.4 per ecnt for the quarter. When reviewing our fourth quarter Las Vegas performance on a same-store basis, which excludes our four closed properties Texas Station, Fiesta Rancho, Fiesta Henderson and Palms Casino Resort, we reported net revenues of $311.8m, down from $328.7m in the prior fourth quarter."