By
Phil
- 11 April 2014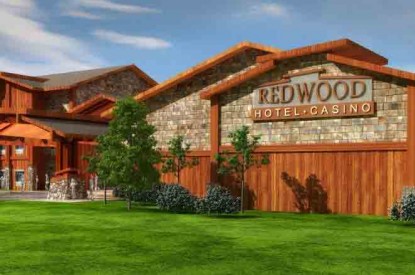 Table Trac has completed a new systems contract to provide its CasinoTrac casino management system for the Yurok Tribe's new Redwood Hotel Casino located in the heart of the Redwood National and State Parks in Klamath, California.
It will be providing the Redwood Hotel Casino
with a complete suite of casino management products, including slot auditing and accounting, patron management and player tracking, along with PromoTrac and KioskTrac Table Trac's marketing and promotional solution that assists casinos in driving player revenues and creating player loyalty.
The Redwood Hotel Casino is located along California's scenic coastal Highway 101. The property is expected to be opened within the next few months.
"Northern California's gaming market is highly competitive," said Michael Peters, General Management at Redwood Hotel Casino. "The new CasinoTrac casino management system will provide us with proven marketing and promotional features that will help us create excitement and loyalty among our players and guests. This system is a reliable, flexible, scalable and affordable solution."
Glenn Goulet, Chief Executive Officer of Table Trac commented: "We are extremely pleased in the Redwood Hotel Casino's confidence in our casino management system and the full-suite of products it offers and look forward to providing the Yurok Tribe with state-of-the-art solutions that not only help grow revenues today, but also provide a technology-driven road map for the future."