By
Phil
- 19 June 2020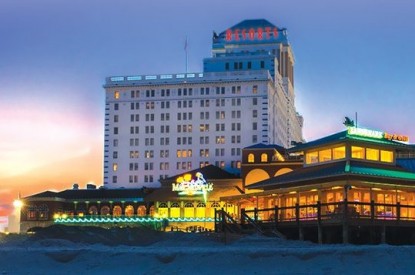 Resorts Casino Hotel in Atlantic City will be installing AtmosAir Solutions' patented bi-polar ionisation indoor air purification system technology on the entire casino floor, all smoking and non-smoking areas, hotel lobby, some bars, restaurants and the food court area.
The installation is part of Resorts' Play Safe, Work Safe plan to responsibly welcome back guests and team members after its closure due to the COVID-19 pandemic. Resorts Casino Hotel has taken extensive measures to ensure that team members and guests are safe when either coming to work or visiting the property.
AtmosAir's BPI technology is proven over 99% effective in neutralising coronavirus. Tests performed by Microchem Laboratory confirmed that the presence of coronavirus was reduced by 99.92 percent within 30 minutes of exposure to AtmosAir's bi-polar ion technology.
"AtmosAir will provide, research shows, the best air quality technology available today," said Mark Giannantonio, President and CEO of Resorts Casino and Hotel. "We have taken this step to provide our guests with a comfortable, fun, and safe environment."
"We are excited to help Resorts Casino relaunch operations with our public health technology for indoor environmental purification," said Steve Levine, President and CEO of AtmosAir. "As businesses start to reopen, we know how crucial it is to keep people as safe as possible so they can have fun again, and we're honoured that we can contribute to that effort with Resorts."
"Casinos have a range of air and surface sanitation needs, and bi-polar ionization is going to help them achieve that, including neutralising the potential presence of coronavirus," said Tony Abate, Vice President of Operations and Chief Technology Officer for AtmosAir. "From dining to gaming to entertainment, we want Resorts' patrons to enjoy themselves without worrying about the air they're breathing."
AtmosAir's bi-polar ionisation devices, installed in HVAC systems, emit Ions into the air in occupied spaces, which proactively attack and neutralise coronavirus, other viruses, germs, bacteria, mould, and other contaminants in the air and on surfaces, therefore rendering them inactive.