By
Phil
- 22 January 2021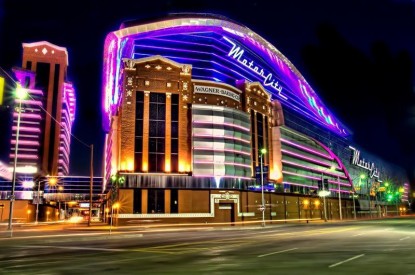 After six consecutive months of recovery for the commercial gaming industry, gaming revenue dropped to $2.92bn in November, representing a 14.8 per cent contraction from October and 84.1 per cent of revenue levels from November 2019.
Several factors contributed to November's slide in gaming revenue, including new restrictions and reclosures due a steady uptick in daily COVID cases nationwide, as well as an unfavorable calendar and a pullback in discretionary spending.
In some commercial gaming jurisdictions, the start of the second wave of COVID-19 triggered a new round of state-mandated casino closures, causing sharp drops in revenue. In Detroit, gaming revenue contracted 50.3 per cent from October after the city's three casinos shut their doors on November 18. In Pennsylvania, the grand opening of Live! Casino Pittsburgh on November 24 and continued strong sports betting and iGaming growth were not enough to offset the impact of Rivers Casino Philadelphia closing on November 20, causing the market to decline by 10.9 percent compared to October. Rhode Island's two properties closed on November 29, while the effect of the mandatory closure of Illinois' casinos on November 20 has yet to be reported.
November's drop in gaming revenue was also driven by an unfavorable calendar with fewer weekends compared to the previous month and year. Additionally, US retail sales declined by 1.1 per cent from the previous month—the first such drop in seven months—further evidence that many consumers chose to pull back on non-essential spending in November.
Nearly all commercial gaming states saw revenue drop compared to the previous month, with Delaware and new markets the exceptions. However, several states outperformed last November. While $18.4m in sports betting revenue fueled overall revenue growth in Colorado, year-over-year increases in other states stemmed predominantly from slot revenue growth, including Delaware (+10.4 per cent), Mississippi (+6.6 per cent), and South Dakota (+16.5%). South Dakota is the only US gaming jurisdiction to report revenue growth year-over-year in every month since June.
Strong revenue growth for sports betting and iGaming continue to dampen overall losses in the slot and table game verticals. The four iGaming states, excluding Nevada, generated $154.2m in revenue, just shy of October's record of $156m.
With the upcoming release of wagering data from Illinois, November may well prove the strongest months for legal sports betting in U.S. history, likely outperforming October's handle ($3.26bn) and possibly revenue ($279.7m) as well. The US sports betting market was again boosted when Tennessee became the 19th commercial sports betting state to go live on November 1, taking $131.4 in wagers – more than any other state's first month in operation. The launch also made the Volunteer State the country's 30th commercial casino gaming market to become operational.
In November, sportsbooks in several states set new records for monthly handle, including Colorado, Iowa, Indiana, New Jersey, and Rhode Island. The $931.6m wagered in New Jersey marked the fourth consecutive month the Garden State broke the all-time national handle record.
Meanwhile, new monthly revenue records were reported in 11 jurisdictions, including Arkansas, Colorado, Delaware, District of Columbia, Montana, Nevada, New Hampshire, Oregon, Pennsylvania, Rhode Island and West Virginia.
In the first 11 months of 2020, national sports betting handle was up 54.1 per cent. Year-to-date sportsbook revenue reached $1.21bn, up 51.8 per cent year-over-year and marking the first time US sports betting revenue surpassed $1bn in a calendar year.