By
Phil
- 10 February 2016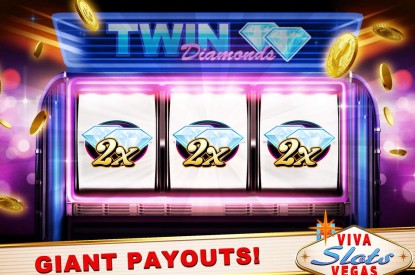 Rocket Games, a leading independent online social casino gaming company, recorded revenues of US$9.4m in the last quarter of 2015 revenue, cementing its position as the fastest-growing social casino company in Q4 2015.
Posting revenue growth of over 500 per cent year-over-year, and over 120 per cent quarter-over-quarter, Rocket Games was recognised by industry experts Eilers & Krejcik Gaming in their recent quarterly Social Casino Tracker as one of the breakout social casino developers of 2015, ranking them in the top 15 by revenue globally.
The key to Rocket Games' success has been its leadership position in growing the classic 3-reel mechanical slots genre (3RM), which it entered in mid-2015 with hit titles Viva Slots Vegas and Triple Double Slots. Led by Rocket Games, the 3RM genre is rapidly becoming a larger and larger segment of the overall $3.3bn social casino market, representing a $500m opportunity in North America alone.
Adam Krejcik, Principal at Eilers & Krejcik Gaming, said: "The 3RM category continues to show impressive growth led by Rocket Games, who has quickly become the biggest player in this category. 3RM appears to have considerable revenue upside and early movers such as Rocket Games are well positioned."
Niko Vuori, Chief Operating Officer of Rocket Games, added: "It is an exciting time for Rocket Games, to be recognised as a global leader in a multi-billion dollar market growing 20 per cent year-over-year, that's really something. Knowing that we are leading the charge in a brand new category [3RM] and growing the overall size of the market as a whole has our entire team incredibly motivated."
The company's flagship product, Viva Slots Vegas, has received wide praise throughout the industry, both for the quality of its gameplay as well as for its best-in-class Key Performance Indicators (KPIs).
"We believe in giving the customer a great experience," said Justin Cooper, Chief Creative Officer of Rocket Games. "The authenticity of the experience, the feeling of being in Vegas or at your local casino, that's what we're striving for," he added.