By
Phil
- 2 November 2021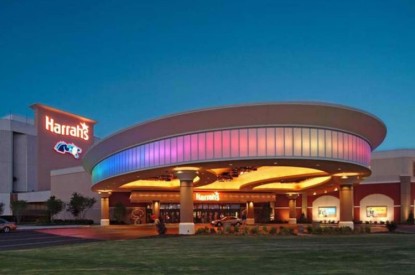 Rubico Acquisition Corporation is now the official new owner of Louisiana Downs with the transfer of ownership switching from Caesars Entertainment to Rubico at midnight on November 1.
Rubico paid $22m for the casino, which includes a horseracing track.
Kevin Preston, President of Rubico Acquisition Corporation, said: "A new era for Louisiana Downs begins today. Our team will begin restoring this iconic facility to its former glory. We know it has a lot of untapped potential and we are ready to make this a family-oriented destination once again."
Under the terms of the deal, all Caesar Entertainment employees working at Louisiana Downs have been transferred to the new ownership.
"We are excited to welcome new members to our team," added Mr. Preston. "They are our brand ambassadors, greeting and serving our guests with exceptional service. Their experience at Louisiana Downs is immeasurable and will help elevate it to a new level of fun and service for our guests."
Caesars stated: "Caesars Entertainment and VICI Properties have completed the previously disclosed transaction to sell Harrah's Louisiana Downs Casino, Racing & Entertainment (Harrah's Louisiana Downs) to Rubico Acquisition Corp. for $22.0 million.  The proceeds of the transaction were split $5.5m to VICI and $16.5m to Caesars subject to customary adjustments for cash and net working capital. The annual base rent payments under the Regional Master Lease between Caesars and VICI will remain unchanged."
The new ownership will not affect Louisiana Down's horseracing program, which gets under starter's orders on January 10 with Quarter Horse racing. Louisiana Downs will be the only gaming facility in northwest Louisiana to offer newly approved historical horse racing machines. Rubico has also applied for a sportsbook license for the facility. The state has a January 1, 2022 deadline for applications.