By
Phil
- 29 April 2022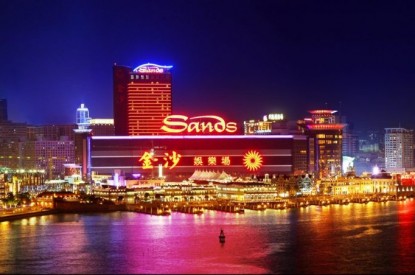 Having sold its assets in Las Vegas, Las Vegas Sands is still looking at domestic expansion in New York, Texas and Florida.
Robert G. Goldstein, Chairman and Chief Executive Officer, said: "New York has been on our radar for a long time. We continue to be in the hunt there. I don't want to get into static borrowers locations. I think that's proprietary. But we remain interested. I think it's a huge market for us. We've been very clear about that in the past. The process is quite a long way to go. We're not looking to be a small regional player obviously. So that limits the opportunities doesn't to Texas, New York. We failed in Florida recently, but we're not done with Florida. We're still looking at that. And there are places we can go and invest the kind of money on investment, the kind of returns we want, we're not going to be buying small businesses. So I think at this point, as you talk to you today, it would have to be Texas, New York and perhaps Florida."
"The sale of Las Vegas was really to reinvest capital in high growth opportunities that we think are unique to our company. We feel very strongly about our development capabilities and our ability to execute large-scale developments in new markets. And we think there's a lot of them out there, a lot of potential. And so we're waiting to see this 1 come forward. And as Rob said, where we can invest to get the highest returns."
The announcement came as Sands delivered its first quarter results. Net revenue was $943m, compared to $1.2bn in the prior year quarter. Operating loss was $302m, compared to $96m in the prior year quarter. Net loss from continuing operations in the first quarter of 2022 was $478m, compared to $280m in the first quarter of 2021.
"While pandemic-related restrictions continued to impact our financial results this quarter, we were able to generate positive EBITDA at Marina Bay Sands in Singapore, and for the company as a whole. We remain enthusiastic about the opportunity to welcome more guests back to our properties as greater volumes of visitors are eventually able to travel to Macao and Singapore," Mr. Goldstein added. "We also remain steadfast in our commitment to supporting our team members and to helping those in need in each of our local communities as they recover from the impact of the COVID-19 pandemic."

"We remain confident in the recovery of travel and tourism spending across our markets. Demand for our offerings from customers who have been able to visit remains robust, but pandemic-related travel restrictions in both Macao and Singapore continue to limit visitation and hinder our current financial performance."

"Our industry-leading investments in our team members, our communities, and our Integrated Resort property portfolio position us exceedingly well to deliver future growth as these travel restrictions subside and the recovery comes to fruition. We are fortunate that our financial strength supports our investment and capital expenditure programs in both Macao and Singapore, as well as our pursuit of growth opportunities in new markets."