By
Phil
- 15 April 2021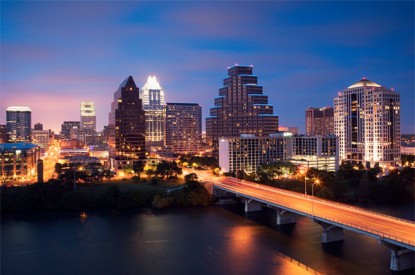 Las Vegas Sands will launch a multimillion-dollar advertising campaign to promote its aim of opening a casino in Texas with a series of TV and radio ads.
Sands is financing the campaign under the banner of its new Texas Destination Resort Alliance, which has unveiled a website. The first half-minute ad to launch informed Texans that 'billions of tourism and gambling dollars' leave the state every year for neighboring states that allow casino gaming.
It added: "This November, the Legislature can allow Texans to vote to build four world-class destination resorts and casinos, bringing those dollars back to Texas. Let's boost our economy, create tens of thousands of jobs and help fund vital services like schools and public safety."
It aired the same day that a state House committee was to embark on reviewing proposals expanding gambling in Texas, including one being backed by Las Vegas Sands, who wants new laws to allow Texans to vote on whether to create special casino licenses for four 'destination resorts' in the state's four largest metropolitan areas: Dallas-Fort Worth, Houston, San Antonio and Austin. The ads will air in those markets as well as some others.
The review will also look at allowing sports gambling in the state; legislation is being pushed by the Sports Betting Alliance, a coalition of professional Texas sports teams, betting platforms and racetracks.
The Sands-funded Texas Destination Resort Alliance website has also launched. It states: Texans currently spend several billion dollars a year on gaming in neighboring states such as Louisiana, New Mexico, Oklahoma. We want to keep that money in Texas – to fund schools that educate the next generation of leaders. To create new well-paying jobs to sustain Texas families. To bring resorts that attract international and out of state tourism, the largest conventions, the biggest names in the entertainment world, and destination shopping to Texas that will cascade benefits throughout our economy and revitalize communities across the Lone Star State when we need it the most."
"The Texas Destination Resort Alliance is fighting to bring the world-class gaming, entertainment, and restaurants Texans already enjoy in other states into our own backyards, creating billions in new revenue for our state to continue to make Texas the greatest state to live, work, and raise a family. Our coalition is working to gather statewide support for an amendment to the Texas Constitution to allow for four new luxury, destination resorts in Dallas, San Antonio, Houston, and Austin. Three casino options at current racing tracks throughout Texas. Three new gaming projects on federally-recognized Native American reservations."
"Each destination will bring an unprecedented investment into Texas communities and jumpstart our economy by creating jobs, and creating new tourism destinations; and provide critical funding for Texas public schools and other vital services for Texans."