By
William
- 19 January 2023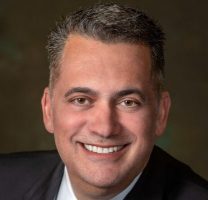 Global Payments Gaming Solutions has penned a partnership with Saracen Casino Resort to implement a new payment platform.
The Global Payments solution will enhance the user experience for Global Payments' e-check network, VIP Preferred. With the solution, BetSaracen patrons can use online banking credentials to make enrolment quicker and simpler. This product also includes up-to-date technology that keeps patron information safe and secure.
Founded in 2019, Saracen Casino Resort features an 80,000 square-foot gaming area including 1,800 slot machines, 40 table games and Arkansas' only poker room.
"By leveraging innovative technology from Global Payments into our sports betting app, BetSaracen is providing our customers with the latest technology to keep personal information safe," said Carlton Saffa, CMO at Saracen Casino Resort.
"Early in our mobile gaming development Global Payments provided us with a wide variety of gaming and payment options. We are confident that our partnership with Global Payments' VIP Preferred will continue to create a seamless payment process that to further our connection with our patrons."