By
Phil
- 21 March 2017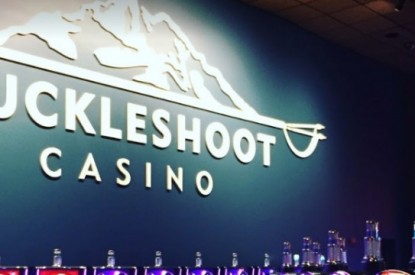 Scientific Games has won a contract to provide Muckleshoot Casino with 2,800 new iVIEW4 displays.
Muckleshoot Casino, the Northwest's largest casino located in Auburn, Washington, is upgrading to Scientific Games' innovative new iVIEW4, a cutting-edge technology solution that displays dynamic marketing content, animations, and video on the gaming machine and offers instant response through a sophisticated multi-touch screen.
Johnny Walker, Director of Gaming Operations at Muckleshoot Casino, said: "We are very excited to be the first operator in Washington State to implement Scientific Games' latest innovative product in iVIEW4 to deliver an unparalleled experience for our guests at the point-of-play. After careful evaluation, we were convinced that the superior performance capabilities of iVIEW4, along with enhanced content-delivery mechanisms, are a game-changer for what we strive to deliver to our guests at point-of-play."
Scientific Games' robust new iVIEW4 technology supports Fast-Boot for seven times faster start-up, and 10 times more memory for increased content. Utilizing an advanced upgradeable operating system, iVIEW4 supports HTML5 graphics and uses web widgets to enable Muckleshoot Casino's marketing team to easily update content dynamically throughout the casino's 2,800 gaming devices with current promotions, advertisements, videos, and more. The new technology also enables web-based content, which provides improved content management for casino personnel and enhances omni-channel marketing and bonusing opportunities across iVIEW displays, player kiosks, and mobile devices.
Scientific Games Chief Revenue Officer – Gaming Bob Parente said: "Muckleshoot Casino has been a forward-thinking operator in Washington State and we're grateful for their continued belief in the partnership with Scientific Games. iVIEW4 is a transformational product for our customers. We're thrilled that iVIEW4, which has gone through rigorous testing and certification at numerous jurisdictional levels, is bringing incremental value-add to casino operators worldwide."