By
Phil
- 6 March 2017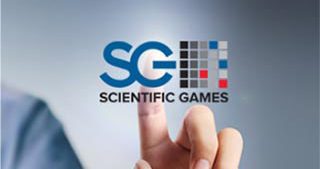 Scientific Games recently completed financing transactions that resulted in an approximate $30m reduction in annualised cash interest costs at current rates, an extension of a substantial portion of its debt maturities into 2021 and 2022, and a reduction in exposure to variable interest rates.
Revenue for the fourth quarter came in at $752.2m, an increase of $15.2m, or two per cent, over the strong revenue generated in the year-ago quarter, despite $12.2 million of unfavorable currency translation. Revenue growth included a 52 per cent increase in social B2C gaming, as well as a 37 per cent increase in table products.
Operating loss though was $12.3m. Revenue for the year increased by five per cent, or $124.6m, year over year to $2,883.4m.
Scientific Games CEO Kevin Sheehan said: "2016 was another year of growth, progress and industry-leading product innovation for Scientific Games. The 2016 fourth quarter was the fifth consecutive quarter of growth with year-over-year revenue growth besting last year's strong performance. Our Gaming division continues to lead with innovation and strong execution, including the launch of the Gamescape platform, which in the fourth quarter helped drive the first quarterly sequential increase in our wide-area progressive (WAP) premium participation installed base in more than three years, as well as the initial very promising performance of our innovative TwinStar J43 for-sale gaming cabinet. Our Lottery division extended its steady momentum with several big contract wins and successful systems launches in the U.S. and around the world. Our SG Interactive® performance remains stellar, with the exciting play of our social game apps driving social B2C gaming revenue up 52 percent versus the year-ago quarter. A third-party report estimates that the rapid growth of SG Interactive in its B2C business has led to five consecutive quarters of outperforming the social casino market, including fourth quarter 2016 year-over-year growth that was five times the social gaming industry growth.
"With 2017 off and running, we are maintaining focus on playing smart to galvanise our business growth. We are driving innovation to create new, differentiated products for our customers, improve financial performance to accelerate deleveraging, and build a culture open to new ideas and committed to exceeding the expectations of our customers and stakeholders," Mr. Sheehan said.
Scientific Games CFO Michael Quartieri added: "We continue to refine our business processes to yield greater financial discipline, while ensuring continued investment in innovation to drive profitable growth. While improvement initiatives implemented in the fourth quarter had a cash cost of $6 million, we expect these actions will expand our margins and cash flow in 2017. Importantly, in early 2017 we took steps that reduced our annual cash interest burden by approximately $30 million at current rates, while extending the average maturity of our capital structure. We expect these steps will yield a planned increase in cash flow that supports our goal of additional deleveraging in 2017."
Gaming machine sales revenue declined $4.6m year over year. US and Canadian shipments totalled 5,115 units that comprised 3,604 replacement units and 1,511 units for new casino openings and expansions (including 282 Illinois VGT units). In the prior-year period, US and Canadian shipments totalled 5,366 units that comprised 3,571 replacement units, 884 Oregon VLTs, and 911 units for new casino openings and expansions (including 286 Illinois VGT units). International shipments rose 14 per cent to 4,119 units, and included 404 units for new casino openings and expansions compared to 274 units in the prior-year quarter. Notable growth was experienced in Australia and Europe.
Contributing to the global shipment growth were higher sales of the TwinStar and Dualos cabinets, along with the continued popularity of the Pro Series WAVE cabinet. Average selling price was $16,268 compared with $17,137 in the prior-year period which had benefited from a stronger mix of the premium Pro Series WAVE cabinet.