By
Phil
- 19 February 2020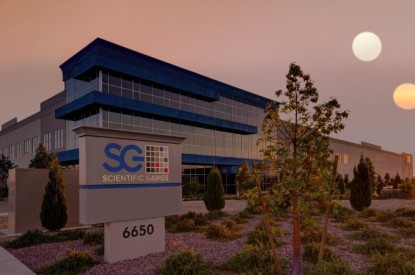 Despite some big contract wins in the US, Scientific Games reported fourth quarter revenues of $863m compared to $886m in the prior year period with the decline driven by fewer systems launches in Canada compared to last year and lower machine unit sales.
Net loss was $37m compared to net income of $207m in the prior year period. This quarter included a $40m loss on a debt financing transaction related to the notes offering and a $12m loss on remeasurement of Euro denominated debt. The prior year included a $183m reversal of a reserve related to resolving the Shuffle Tech legal matter and a $14m gain on remeasurement of Euro denominated debt.
For the year as a whole, revenue increased $37m to $3.4bn compared to the prior year. Net loss was $118m, an improvement of $234m.
Barry Cottle, CEO and President of Scientific Games, said: "This past year, we made great strides in developing the best games, attracting industry leading talent, and improving our capital structure. I'm confident we have the right team in place to reach our goal to be the market leader across land-based gaming, lottery, sports and digital gaming driven by leading content and the platforms that enable play anywhere and anytime. Our recent contract and deal wins across our businesses, and the globe, highlight that we are on the right path."
Michael Quartieri, Chief Financial Officer of Scientific Games, added: "We reduced our net debt by over $460m in 2019, while successfully completing two refinancing transactions that will significantly reduce our cash interest costs going forward and extended our maturities. Our overarching commitment remains delevering through organic growth, new market opportunities, and driving further enhancements to our free cash flow."
The installed base of US and Canadian machines was flat from the prior quarter reflecting a new casino opening and increased placements in the Northeast, which offset the removal of older machines. Gaming machine sales in the US and Canada decreased due to lower replacement units. International units decreased due to a large sale in the prior year of lower priced units to a UK arcade operator, which was partially offset by strong sales in the Australian market. The average selling price increased seven per cent to $17,268.
Table games continued to grow, increasing eight from the prior year period to $65m on strength internationally. Gaming systems revenue was down due to the winding down of the large Canadian systems implementations. Lottery systems revenue was $4m higher driven by increased sales of our hardware solutions primarily in international markets.